Andre Ingram King of the Final Week in National Basketball Association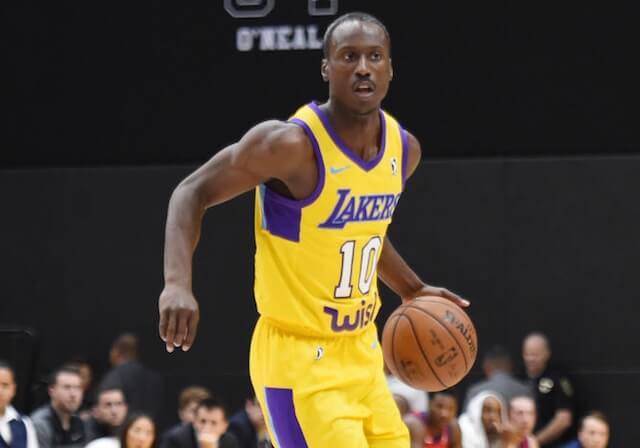 Andre Ingram, with just 3 short days left in the NBA season, became the most captivating name in the NBA this season. Read below for more:
How he got to this point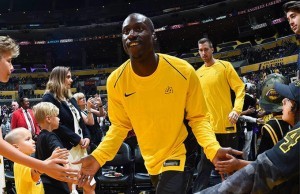 A 32-year old who was originally born in Richmond, VA, Andre Ingram attended Highland Springs High School in Highland Springs, VA. As a senior, he lead his team to their first to the Group AAA title in 2002-03. Over the course of that season, he averaged 22.8 points per game, as well as 9.5 rebounds per game.
Ingram's next step took him to American University, where he started all 31 games as a freshman, averaging 13.6 points per contest. Fast forward to the end of his career there, and he's the fifth all-time leading scorer in school history, scoring 1,655 points. He was the leading scorer during all four of his years.
He was selected in the 7th round of the D League draft by the Utah Flash (now defunct), finishing his time there as the team's all-time leading scorer with 2,098 points, and ranked 2nd in rebounds, 4th in assists, and 3rd in steals.
He spent parts of four seasons with the LA D-Fenders from 2012-16 before going to Perth to play for the Wildcats. He lasted two games before calling it quits. He played for the D-Fenders, as well as the South Bay Lakers over the past two years.
He went in to have an exit meeting with his coach. Little did he know that this would be a life-changing meeting. He found out in there, when he saw Rob Pelinka and Magic Johnson, he was going to get a shot in the NBA. 12 years after finishing his college career, here he was. Andre Ingram, Los Angeles Laker.
His time with the Lakers: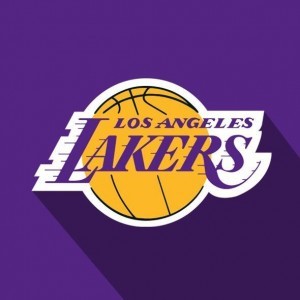 It didn't take long for his Lakers teammates to grow fond of Ingram. He suited up to make his debut on Tuesday for a game against the league's best team, the Houston Rockets. He checked in off the bench about 7 minutes into the game, and it was off.
Ingram would put on a show in the 29 minutes that he spent on the court that night. Whenever he caught the ball, he'd let a shot fly, and it would swish through the net. Shot after shot, the crowd was even chanting MVP during his trips to the free throw line.
As soon as he checked in to the game, he hit a three, got a 3-point play, then hit another jumper. Andre Ingram finished the game with 19 points (6-8 FG, 4-5 3PT, 3-3 FT), 3 rebounds, and 3 blocked shots. They lost by six, but this was a night to remember for Ingram.
In the team's game against the Clippers last night, Ingram didn't quite generate the amount of buzz that he did the night before, but the team produced while he was on the floor. Shooting just 2-9 from the floor, Ingram failed to score the ball much, finishing with just five points. He did a tremendous job though, of finding open teammates, going from one assist in his debut, to six.
The LA Lakers outscored their opponents, the LA Clippers, by 23 points with Ingram on the floor, giving him a net rating of +20 in his 64 minutes of action over two games.
What's next?
Andre Ingram waits to see if the Lakers could consider bringing him back next season. The team already has a talent at the guard position and dealt with health issues at the end of the season. He thrilled Lakers fans one final time to close the 2017-18 season, and for that, we all owe him a big thank you.