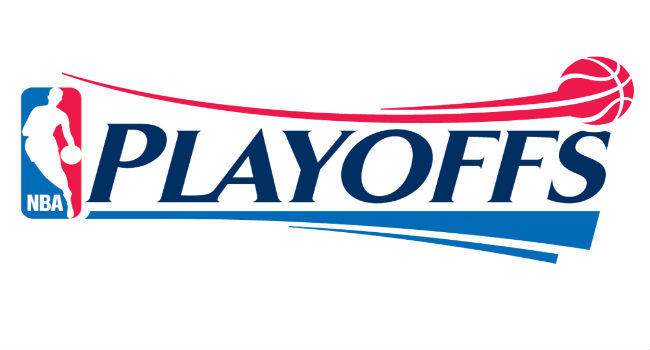 It has been a very exciting first few days of the NBA Playoffs. Read below as we highlight some of the players with surprisingly impressive performances!
Gerald Green: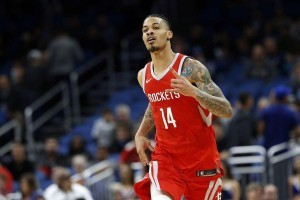 Signed by the Rockets back in late December, Green had a number of huge performances. He put up big numbers night in and night out. It wasn't known what his role over the course of the whole season would be, but it did seem that his offensive ability would be showcased.
We flash ahead to the postseason now, and Green was unable to get it going in the first game against Minnesota. In 19 minutes off the bench, he shot just 2-5 from the floor and finished with 4 points and 7 rebounds, with a +/- of -7. In Game 2 however, he turned into an absolute star.
Green had it going on from the first second he hit the floor. Finishing with a net rating of +27 in this contest, Green put up 21 points in 7-17 shooting (5-12 from 3PT), and pulled down 12 rebounds (3 offensive). He also blocked a shot and played some of his best ball all season.
The Rockets will not lose games when they have Green putting up numbers like these.
Dwyane Wade:
Traded back home to Miami after spending the last year and a half between Chicago and Cleveland, all was normal for D-Wade again. He was back to wearing number 3, and he was in Wade County, where he was known and loved by fans for fourteen years.
It was not clear how big of a role he would have on this team at the time, a team loaded with guards, but it became clear pretty quickly it would be a significant one. When the playoffs begin and Dwyane Wade is playing for your team, you tend to be a lot better.
After a relatively quiet game one (11 pts, 4 rbs, 4 asts in 19 minutes off the bench) Wade emerged as star in game two. He played 26 minutes and posted 28 points in 11-16 shooting (6-8 FT), grabbed 7 rebounds, and dished out 3 assists.
Wade was showing us that he can still be an elite player, while at the same time, driving his team toward a victory. The 36-year-old is due for another big performance as the Heat hos the 76ers for game 3 tonight.
Terry Rozier: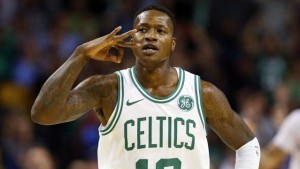 It is no secret that one of Danny Ainge's all-time favorite Celtics is Terry Rozier. Coming in to this season, this fascination was laughed at, and he was not seen as a key contributor to Boston's success. Oh how it has all changed.
Due to all of the injuries the Celtics suffered, Rozier was thrust into a starting role for much of the stretch run, a role in which he thrived. He showed capability of being the leading scorer on the team and playing very solid on the defensive side of the ball.
When the playoffs begin, everything changes though as that is a completely different level of play. Not only has he outplayed seasoned veteran Eric Bledsoe, he has gotten into his head. Bledsoe acted as if he had never heard of Rozier in his last press conference.
Over the first two games against the Bucks, Rozier has averaged 23 points, 3.5 rebounds, and 5.5 assists per game, while playing 78 minutes. He has done all of this while not committing a single turnover. He is showing that he is worth a lot of money, and is without a doubt, a blue-chip talent.
Referred to by his peers now as "Scary Terry" Rozier is only beginning his quest to lead a great Celtics playoff run.