How To Pick Outsiders in Horse Racing
Nothing comes close to nailing an outsider pick when betting on horse racing. Winners aren't always necessarily the lowest-priced selections in the betting process, which makes racing one of the most entertaining sports to bet on.
There have been examples of horses out-running their odds over the 2021 season, including Rombauer winning the Preakness Stakes at +1100, while Marche Lorraine's +5000 win in the Breeders' Cup Distaff was the biggest priced winner at this year's Breeders' Cup in Del Mar.
So, here are some outsider horse racing tips you can employ for your future bets.
The 'Outsider' Horse Racing System
Study The Ground & Distance
When trying to find an outsider in the betting markets, bettors must examine a whole host of factors. Outsiders will be different from gambler-to-gambler, as you need to find a piece of form that stands out and finds a route to your selection winning. For most, this is often the ground or distance. The ground is one of the biggest indicators when it comes to placing a bet, as certain horses will prefer a specific going. Some horses will perform better on fast surfaces on the dirt, while some turf horses will want the going to be heavy.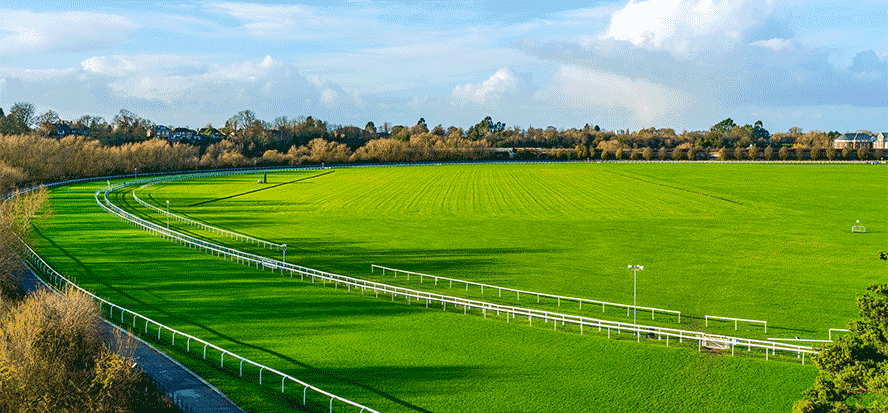 Heavy conditions on turf aren't favored by all horses, and that was evident in the Arc this year, as +8000 runner Torquator Tasso held off short-priced favorites such as Tarnawa and Hurricane Lane. If you delved through the German-trained horse's form, you would have seen that he finished second in heavy conditions over a mile and four-furlong distance; the same distance that is traveled in the Arc. However, very few would have even predicted that outcome unless they are avid followers of German racing.
The tip to finding an outsider using the ground and distance is by examining the form of runners in the race and comparing the races that they have run in previously. High-priced selections that have won in heavy conditions but have failed to place in several runs on good ground may offer value should heavy rainfall be expected.
The Course
You may hear tipsters say 'horses for courses' throughout the season, and there is a very good reason for that. Some horses have exceptional records at certain tracks, and will always be a good bet to have a good run when they return to the track. This is mainly a factor when it comes to comparing courses that have huge differences compared to tracks elsewhere around the country. For example, Cheltenham is synonymous with the big hill that horses need to come up to get to the finish line. A huge engine is needed by horses that look to win this race, which means returning runners always have a good chance, as there are fewer questions that will be asked of them, as gamblers will know that they can contend with the hill.
It could also be a big factor when it comes to ruling out horses from contention. If horses have had a number of runs at the track, and have failed to register a win, then many gamblers would scratch them from their thinking. Track bias is also referred to a lot when it comes to American racing, with Saratoga often referred to as the Graveyard of Champions, as short-priced runners often come up short around the track in New York. Other tracks with bias in the United States, include Churchill Downs, which favors those that start quickly as the speed holds. Meanwhile, the fall racing at Belmont typically favors those that stalk the leaders and make their move late.
Draw Positions
One of the most important factors that should be considered is the draw position of the horses involved. Typically, track bias once again plays a factor regarding the best possible position to be drawn. The biggest example of this can be found at a course such as Chester and Del Mar, which are both extremely tight when you come around the corners. Therefore, a draw in post one or two may be relatively hard, unless the horse comes out of the stalls quickly. Wide draws are also believed to be a disadvantage, as they will need to cover slightly more distance on their route to the winning line.

Trends are important to consider when it comes to the draw. For example, the most successful draw for the Kentucky Derby is stall number five, as it has produced ten winners in 91 starts. The least successful draw is number 17, which has yet to produce a winner in 42 attempts.
Conclusion
There is no full-proof way to find the winner when it comes to finding an outsider selection in racing. Favorites will be at their place at the top of the market for good reason, as they will be considered the best selections in the race. However, that doesn't mean that underdog selections never win. We have mentioned a number of big-priced winners throughout this article, and finding an outsider to side with really comes down to the bettor.
If you find a piece of form that you believe gives an underdog a chance, then you can use that as your angle. Many gamblers that look to place money on an outsider will also utilize the place market, which means that you could place an each-way bet that will cover both the win and place. Here, returns could be achieved simply by your horse finishing second or third.