Johnny Manziel Desires NFL Return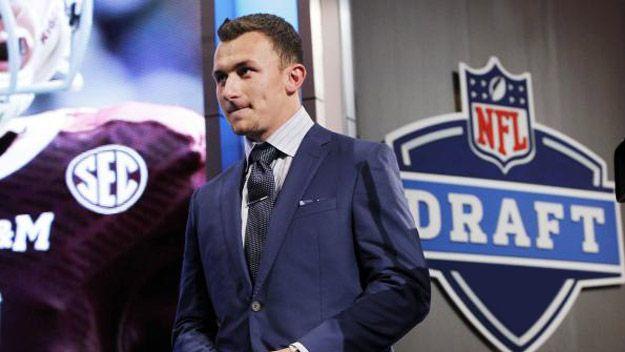 NFL fans around the country have not seen Johnny Manziel in a NFL uniform since 2015, when he played for the Cleveland Browns.  Manziel was one of the most exciting football players in the league and had a huge following among the younger crowd.  Manziel departed the NFL and entered the world of partying, crime and depression, and many felt that his NFL career was over.  
Each year since his departure, it seems that there is a "Johnny Manziel to the…." rumor spread around prior to the start of the preseason but nothing has ever come to fruition but that could change this year if Manziel has anything to do with it. Manziel has been in the press lately but not for bad things, most of the media that Manziel is receiving is all positive.  
Manziel appeared on Good Morning America on Monday and talked about his past issues with alcohol usage and depression and spoke of how he self-medicated to treat his personal issues. Manziel stated that he has major issues with depression and sort of used the alcohol to treat his depression.  He attributed his release from the NFL on the alcohol induced intoxication and his self medicating.  
Manziel was the first freshman to ever win the Heisman Trophy and the Johnny Manziel hype began very early in his college years.  The hype led to Manziel overthinking things and gave him a sense of entitlement, which he felt led to a downward spiral. Manziel stated that he only cared about "What Johnny Manziel wanted" and what made him happy.  He stated that he thought he was happy while drinking alcohol but the reality was his was miserable inside.  
Manziel stated that he has since completely stopped drinking alcohol and the only type of medication he is currently taking is prescribed by a doctor and is for treating his recently diagnosed Bipolar Disorder.
So what does that mean for the future of Johnny Manziel?  The Canadian Football League Hamilton Tiger-Cats have reached out and offered a contract to play in the CFL but the two sides have not been able to come to an agreement.  That won't stop Manziel's dream of making a return and playing in the NFL.  The former 1st round draft pick of the Cleveland Browns is hopeful that a NFL team will invite him to preseason camp and give him one more chance that he can make the most of.
Manziel was also seen on "Pardon My Take" and explained that the CFL is on the table but he would not rush into anything. He stated that he wanted to make sure "Everything is a fit, I feel like that's the biggest thing right now."
There was some Instagram rumors circulating that Manziel could be heading to the Baltimore Ravens, as a potential backup to Joe Flacco.  The rumors were most likely fueled earlier this week when Baltimore Ravens Defensive Backs Tony Jefferson and Marlon Humphrey started a Instagram conversation about the subject.  Jefferson posted a image of him wearing a Johnny Manziel Texas A&M jersey and holding up the Johnny Manziel trademark money sign with his hands.  
Jefferson posted "Comeback$zn #watch S/O @jmanziel2" which created a response from Humphrey, who said "Tell him to come to the Ravens".  There are numerous responses, some good and some bad, but there is no question that the post spiked some excitement among Baltimore fans.  
With that being said, the likelihood of Manziel playing for the Baltimore Ravens are far fetched.  Baltimore Ravens owner Steve Bisciotti said in January 2017 that he would no longer take anyone accused of domestic violence on the team.  Bisciotti was a big part in the Ray Rice domestic assault incident and stated "Domestic Abuse?? Not taking them".  
If Bisciotti sticks by his own policy, it would eliminate Manziel from playing on the Ravens due to the fact that he was indicted on misdemeanor assault charges, due to his ex-girlfriend Colleen Crowley issued a sworn statement that he attacked her in January 2016.  He agreed to complete anger management courses and completed the classes as part of a dismissal agreement to have the charges dropped.  
Manziel to the Ravens would make a bit of sense due to the fact that Ryan Mallett, Ravens backup qb, will be a free agent this year after backing up Joe Flacco the past two years.  Flacco has also taken a ton of criticism over the past few years for his unreliability.  If Bisciotti was to reconsider his stance on domestic violence topic, which is highly unlikely, Manziel could find his way back in a NFL uniform but it remains to be seen if that will happen.  One thing to keep in mind, Manziel was never technically found guilty of domestic violence so the loophole is set for a Johnny Manziel return to the NFL.