MLB's Top Free Agents Still Available as Spring Training Arrives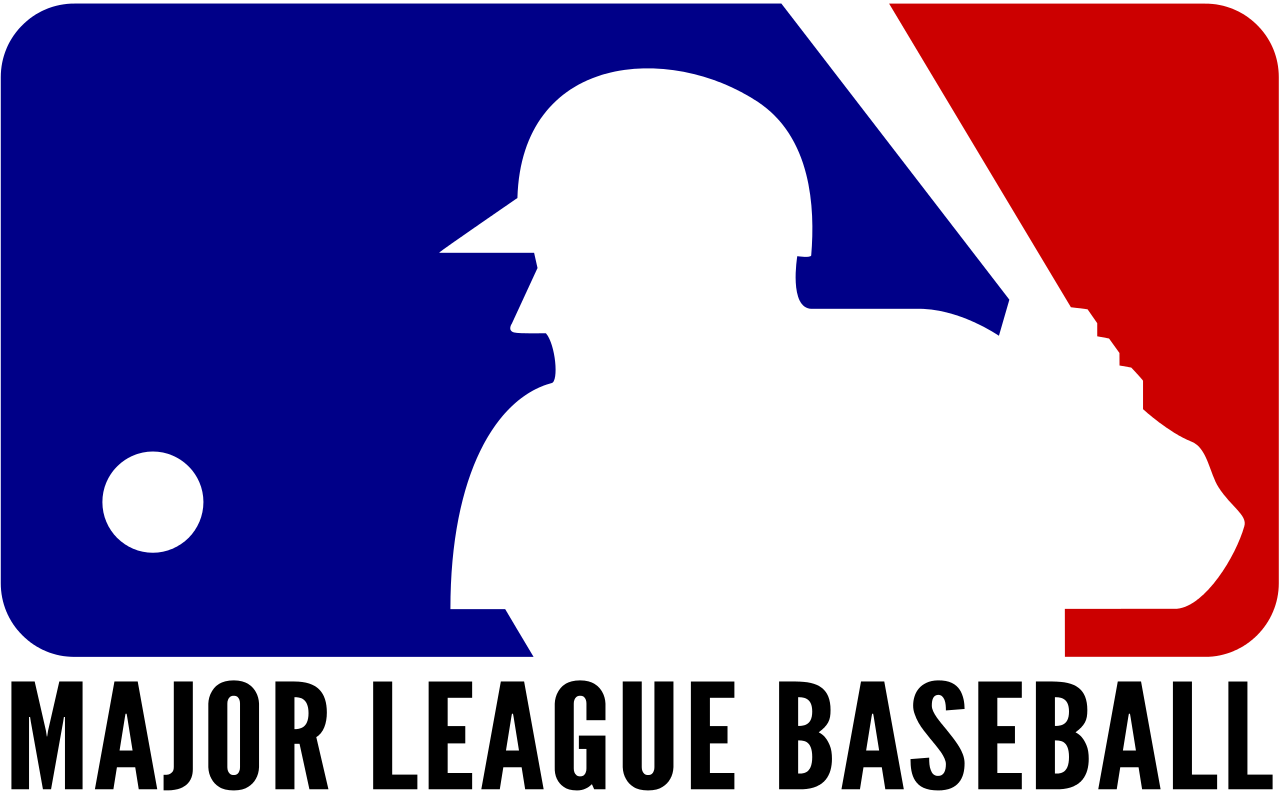 The MLB's Spring Training is in full speed and the list of free agents is getting smaller each week.  This week, we saw the San Diego Padres sign former Kansas City Royals 1B ERic Hosmer to a earth shattering guaranteed 8 year, $144 million dollar contract!  The list is getting smaller but the reality is the signing's are slow with many teams expected to save salary in attempts to sign some of the big available players that will come available next year such as Manny Machado, Josh Donaldson, Bryce Harper, Charlie Blackmon, Dallas Keuchel and Adam Jones, just to name a few.  
This was expected to be a very slow and steady free agency market due to the fact that many teams already have their eyes on a few of these players and want to make sure they can afford them and don't want to tie up much salary with signing other players.  
That being said, there are still some very big names that can certainly help some teams out this year in attempts to win a World Series.  In this article, we will look at the top 10 free agents that are still available on the market.  
JD Martinez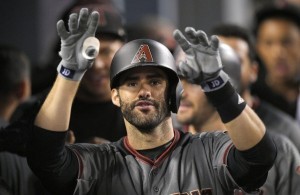 JD Martinez was picked up by the Arizona Diamondbacks towards the end of last year to help them in the postseason.  Martinez has been one of the most consistent home run hitters over the last 3 years, hitting 105 homers in the last 3 years.  He is definitely a big bat for any lineup but it is abundantly clear that teams are avoiding signing him due to the cost he will bring.  
Jake Arrieta –
The Chicago Cubs have made it abundantly clear that they would not resign Arrieta and many other teams are shying away from Arrieta now with the season less than two months from starting.  Arrieta is a former Cy Young award winner and is looking for a deal that will bring him more than 1 year.  There are a total of 6 teams that have shown interest but none have made a move to offer a contract more than 1 year.  
Mike Moustakas –
Hosmer's former teammate Mike Moustakas is one of the top third basemen's that are available this year and there are some teams that are very close to signing him. Many feel that the New York Yankees will make a push for Moustakas and his 38 home runs could add on to the completely powerful Yankee Lineup.  Moustakas is just 29 years old and still has several good years left in his tank.  
Alex Cobb –
Cobb and the rest of the free agent pitchers on this list really took a backseat to many teams awaiting the decision on Yu Darvish. With Darvish signing last week, it now clears the way for some teams to start signing some of these other pitchers like Cobb.  Cobb is a 30 year old right handed pitcher and has received a qualifying offer from the Tampa Bay Rays but he has not accepted to offer.  If another team makes an offer and he accepts their offer, they would have to give the Rays a draft pick.  That could drastically restrict Cobb and force him to resign with the Rays.
Logan Morrison –
The former Tampa Bay first basemen is waiting to sign with a ball club but the phone is ringing off the hook and time is running out on his shot to get on with a team during spring training.  Morrison is tagged to be heading to Boston but if they sign him, it will be after JD Martinez signs with a team.  The Red Sox have their eye on both Morrison and Martinez but they much prefer to sign Martinez.
Lance Lynn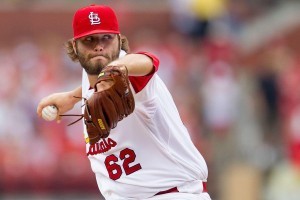 Lynn rejected St. Louis Cardinal's qualifying offer in November and became a free agent.  He was slated to make $17.4 million dollars and the Cards basically refused to sign him or keep him for that much money.  Lynn was 11-8 last year with a 3.43 ERA.  The fact is that Lynn may believe that his price tag is worth more in his own eyes than teams around the league believe his price tag should be.
The reality is any of these free agents could sign even before we are able to hit submit on publishing this article.  The market is closing fast on some of these free agents and as we said earlier – the amount of talent coming out next year will affect the amount of money that some of these guys will get paid in their contract.