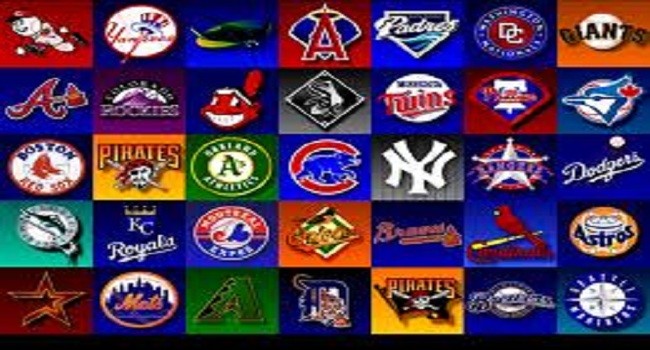 The season is only a few weeks in, but read below as we highlight some hot MLB starts that are flying under the radar.
Jose Pirela:
In his first full year as a starter for the Padres, the outfielder has not disappointed. Leading the MLB with 24 hits, he has gone unnoticed because of the struggling team he is playing for.
Pirela already has nine extra base hits through 17 games, and that only includes doubles and triples. Though players on his team have been consistently failing to get on base, he has managed to drive in 10 runs. He's done a very admirable job to this point in the year.
While many now think of the Padres best player as Eric Hosmer, Pirela has done his part to show them how good he can be, as he looks to be a franchise cornerstone for a team who needs one.
Joe Mauer: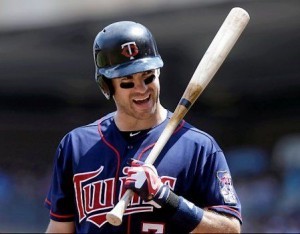 It wouldn't come as a surprise to many if Joe Mauer was hitting over .400 if it was 2013 or 2014, but here we are in 2018 and he is still swinging a red hot bat. Every time he makes contact, it seems to just fall in for a base hit.
Mauer is hitting .412 through the first 10 games he has appeared in this year. Picking up 14 hits in 34 at bats, he has recorded 4 doubles while knocking in 6 runs. The team has been unfortunate to have so many games cancelled due to weather, but it has become a given that Mauer will record at least one hit every time he is in the lineup.
In his age 34 season, he is showing no signs of slowing down.
Jed Lowrie:
The infielder, who actually turns 34 today, has been swinging a hot-as-the-desert bat this season. Leading the A's offense, Lowrie has a .348 average with 4 HR's and 14 RBI's. He has spent 5 of the past 6 seasons in Oakland, but this start without a doubt stands out among the rest.
He is showing that he can be a leader for a team that seems to be going through an 'endless' rebuild, constantly bringing in new players. He is providing some stability, in addition to help for the young power hitting duo of Matt's, Chapman and Olson.
Lowrie's start is just the beginning of what is to come for this team.
Adam Ottavino
Now in his seventh year as a reliever in Colorado, many fans have gotten used to Ottavino. He will be a decent reliever when he is given the chance to pitch.
This season, he has picked up 3 wins from the bullpen in his first nine appearances. He has finished out three games for them, and shown to be reliable. He has an ERA of 0.93, and 20 of the 29 outs he has recorded have come via the strikeout.
Every year, one or two middle-relievers get the chance to play in the All Star Game, and it seems this is Ottavino's year.
Joey Lucchesi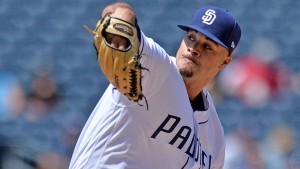 You never know what you are going to get when you throw a rookie starting pitcher out there. But, with Joey Lucchesi, it seems you will get a steady arm for however many innings you need it, and a ton of strikeouts.
He has posted a 2-0 record with a 1.66 ERA through his first four MLB starts, spanning 21 and 2/3 innings. He has record 25 strikeouts so far. He is pitching for a team that is without a doubt, desperate to find some big arms as they try to finally start to limit runs and opposition opportunities.
This could not come at a better time as the 24-year-old rookie will throw his hat into the ring for NL Rookie of the Year, and may very well emerge as the future ace of the San Diego Padres.
Follow VegasOdds as we bring you the latest MLB news every Tuesday.