CM Punk is making his return to UFC after a year and a half off to face Mike Jackson. Read below to find out more.
CM Punk's Background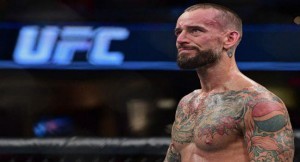 A longtime WWE wrestler, Punk decided to try his hand at MMA a few years ago. He is originally from Chicago, IL, where he he also fights. He took on Mickey Gall on September 10, 2016, serving as his introduction to the UFC world, quite different from what he previously knew.
The interesting thing about that being the date of the fight, was that he was already 37 years of age before ever even attempting this, making an interesting career move at such an old age. Well, clearly, he wanted to change it up and try something new, and Punk is ready to go back to work this coming June, as he, now 39 years of age, takes on 33-year old Mike Jackson.
Mike Jackson's Background: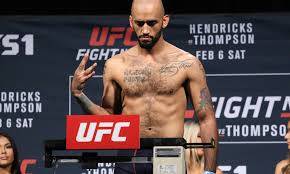 Originally from Houston, Texas, Jackson shares a nickname with Paul Pierce, being called "The Truth". At 33 years of age, Jackson also lacks a background in fighting, as this will be just his second career bout. He's a photographer as well as a videographer for Legacy FC. He dreamt for a very long time of making it to the UFC, from the first day he started training while attending classes at the University of Houston.
Jackson, like CM Punk, made his professional fighting debut against Mickey Gall, though his fight came eight months prior. Jackson has not had a fight in over 26 months, and that figure will end up at 28 months without a fight before he takes on Punk. It will be interesting to see how both of these fighters perform after such long layoffs.
Who should be favored?
Well, considering that both fighters have very little background in this sport, it's a little tough to make a prediction on who will be coming out on top. But, somebody will ultimately walk away with victory. It's relatively rare to see two fighters in their 30's, each with only one fight under their belt, and albeit, that one fight being against the same person.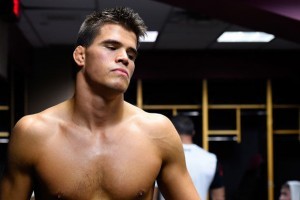 Mickey Gall is the common opponent for both of these guys, and he defeated both of them via submission in the opening round. In CM Punk's case, he's very used to being physical, so how wrestling background should come into play and give him a slight advantage.
Mike Jackson on the other hand, with his background in kickboxing, is a lot more nimble than his opponent. He may be able to move around the octagon and go in for more blows, and can do so from relatively far away.
This being said, it should be Jackson, six years younger than his opponent, and more of a 'fighter' than a 'wrestler', that has the edge when the fight does happen.
Relevance of the fight:
We've seen a number of times where somebody went from UFC to WWE, or vice versa. Seeing CM Punk, who has a huge following, try his hand at something new is something that many people can appreciate. He's fighting for just the second time in his career, but this could be extremely important to his future.
Mike Jackson has trained his whole life to be in this moment, and 28 months since his last night, he will need to be prepared. It's a feel good story to see a guy his age finally getting a good chance in the octagon.
Be sure to watch this fight on PPV, as Mike Jackson takes on CM Punk at UFC Chicago on June 9!