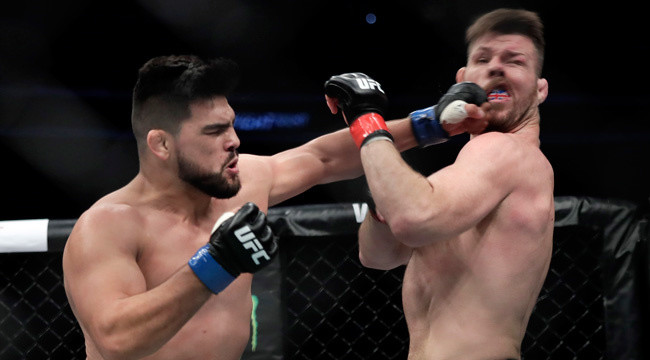 Another week means another day of going over the next UFC event. Today, we want to give you a trio of fights that we REALLY like on the undercard. Read below as we highlight a few of the fights coming up in UFC Fight Night 133!
Alejandro Perez (-210) vs. Eddie Wineland (+175)
The 28-year-old Perez has had a very busy career, as this will already be his 29th fight. He has gone 21-6-1 thus far, and comes in with a three-game winning streak. He only ended up with a three-month layoff between fights, giving him an edge, as he looks for win number 22.
His opponent is 34-year-old Eddie Wineland. He is fighting his 37th fight already, and has gone 23-12-1. This will, however, be his first fight in fifteen months, and he hasn't win since December of 2016. It will be important for him to get off to a quick start.
PREDICTION: Perez picks up his 22nd victory as he disposes of Wineland. He is very good on the attack, and will take his opponent down.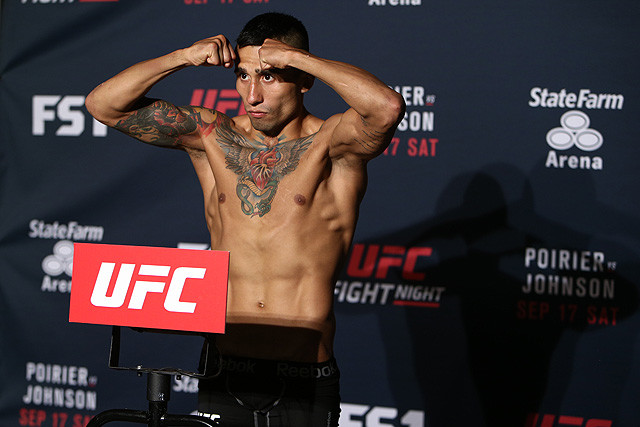 Alexander "The Great" Volkanovski (-355) vs. Darren Elkins (+175)
The 29-year-old Volkanovski has been an absolute beast in the ring. He has gone 17-1 in his first eighteen fights, and has landed 62% of his strikes. He is tough to land an attack against when he starts to get going, and he will be a force in this fight. He is called "The Great" for a reason.
On the other side is 34-year-old Darren "The Damage" Elkins, who has gone 25-5 in his fighting career. He has won seven consecutive fights, with his loss coming back on December 20, 2014, against Hacran Dias. He only lands 37% of his strikes, but gets a ton of opportunities. Neither of these fighters should be taking their opponents lightly.
Prediction: Volkanovski will be ending the 7-game winning streak of Ekins tonight, as he claims victory number nineteen in his still early career. He will be on the prowl from the outset.
Kurt Holobaugh (-200) vs. Raoni Barcelos (+170)
For the 33-year-old Holobaugh, this will be the 22nd fight of his career. Ha has gone 17-4 in his career, but his last three fights have included two losses and one overturned contest. There is a lot of improvement to be made, as he is in a big slump. He has landed 45% of his strikes, a number that he will need to improve upon.
His opponent is 31-year-old Raoni Barcelos, who has gone 11-1 in his fighting career so far. The Brazilian has gone a good job of finishing his opponents, and has gotten off to strong starts. On order to defeat Holobaugh, his defenses will have to be strong.
Prediction: Holobaugh will be picking up his eighteenth win of the season, as he claims victory once more. Loss number two for Barcelos is coming.
Full UFC Fight Night 133 Betting
The current UFC Fight Night 133 Betting Odds are as of July 12, 2018 and come from JustBet
Junior dos Santos (-185) vs. Blagoy Ivanov (+160)
Sage Northcutt (-130) vs. Zak Ottow (+110)
Dennis Bermudez (-245) vs. Rick Glenn (+205)
Randy Brown (-125) vs. Niko Price (+105)
Chad Mendes (-225) vs. Myles Jury (+185)
Marion Reneau (-120) vs. Cat Zingano (EVEN)