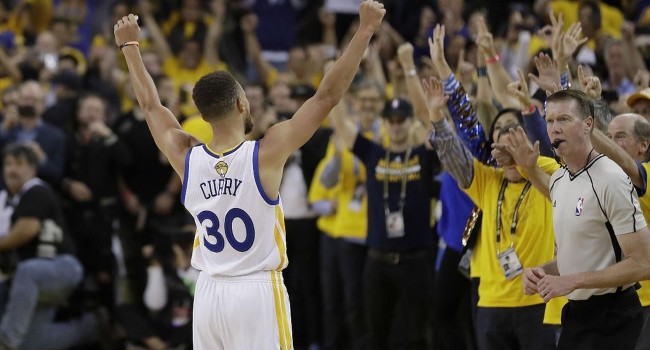 Though the 2018 NBA season just reached its conclusion, we know you are eager for next season. SO, read below as we highlight the 2019 NBA title favorites!
Golden State Warriors (6/5)
There is no surprise that this team is leading the odds. They just won for the third time in four years, and they will be locking both Kevin Durant and Klay Thompson up for the long term this offseason.
This team has two MVP's, the two best shooters in the world, and two of the most versatile players in all of the NBA. There is no end in sight for this dynasty, which is clearly just getting started.
Looking at the Warriors, it would not be surprising if they top this list for the next 3-5 years. This is very reminiscent of the 60's Celtics, who won nine titles.
Houston Rockets (7/2)
They should probably be listed as the #1 team after how close they were to beating them in the WCF, but here they are at number two. Lead by the likely 2017-18 NBA MVP James Harden, they should be able to reclaim the top seed in the West a year from now.
A lot of their future success will hinge on whether or not they re-sign Clint Capela and Chris Paul, but the return of both guys should be considered very likely. They also have to decide if they want to bring Trevor Ariza back on a new contract.
This is an extremely talented team who will definitely be looking at the 2018-19 season as championship or bust.
Philadelphia 76ers (7/2)
This is a team that will have a very interesting offseason ahead of them. Their key wing players are free agents, and they are potentially big players for the league's biggest free agent in LeBron James. They trusted the process and won a playoff series this year.  Howard Beck of Bleacher Report feels LeBron will be on the move this offseason:
"Arguably his greatest accomplishment was just getting here—with one of the worst rosters in Finals history. These are things James can't say. But he spent the last two days articulating quite clearly what he wants in a supporting cast, and it's everything the Cavs lack: elite talent, of course. But also brainpower, the ability to perform under pressure, to think in the game. James wants reliability as much as ability." – Howard Beck
Joel Embiid looks to be future MVP, while Ben Simmons is looking like a guy that is a jump shot away from already being a top-20 player in the game. Brett Brown proved in the playoffs that he still has a lot to learn about playoff coaching, but he is the right man for the job.
It is unlikely without LeBron that Philly wins the East next year, but in the next few years, they should be in the Finals regardless.
Celtics (7/1)
What a season this was for the Celtics. After losing Gordon Hayward five minutes into the season and Kyrie Irving with 3 weeks left in the regular season, they found a way to get within a single win of the NBA Finals.
With a group of scrappy players, they took on very talented teams, but would not be denied. They lost only one home playoff game through the entire run, and it was to a team that had LeBron James play every single second of the game.
With their two All Stars coming back next year, the Celtics should be looked at as the favorite in the East, no matter LeBron goes. Get those bets in!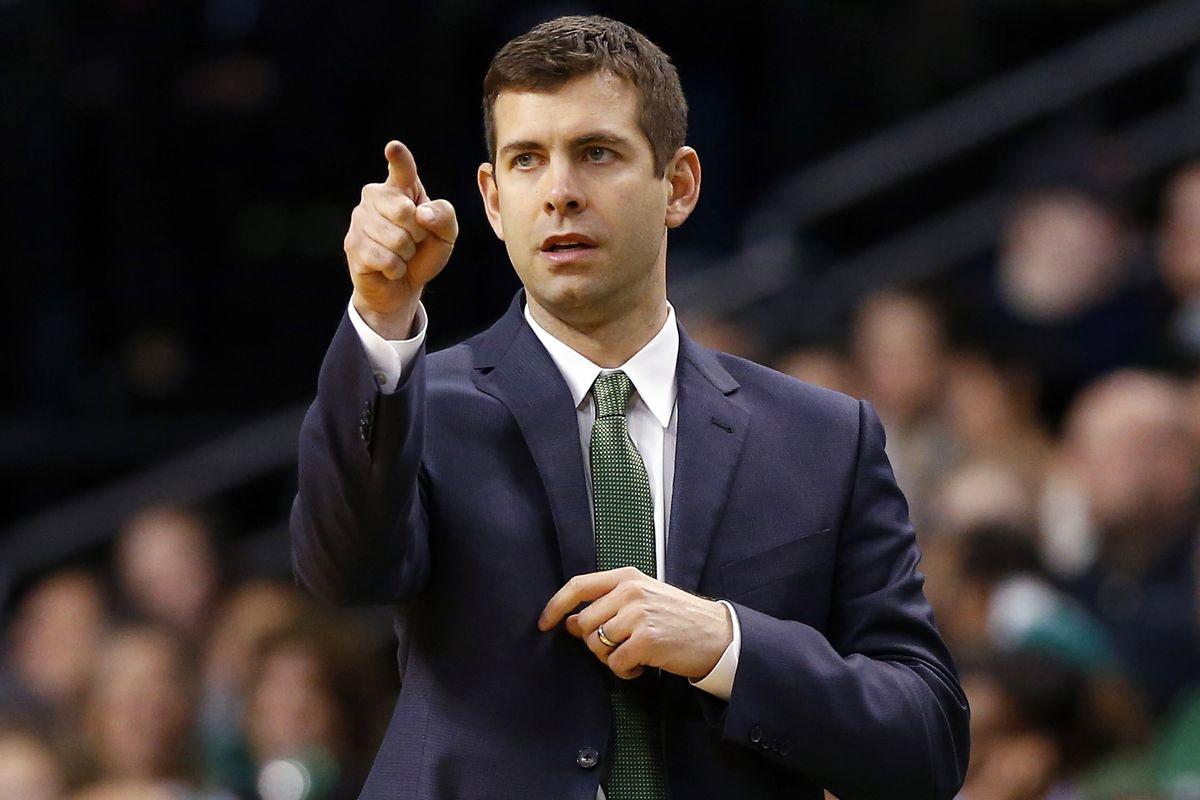 Full Betting Odds to Win the 2019 NBA Championship
07:00 PM
22009
Golden State Warriors
+120
22010
Houston Rockets
+450
22022
Philadelphia 76ers
+500
22001
Boston Celtics
+650
22013
Los Angeles Lakers
+1400
22026
San Antonio Spurs
+2000
22005
Cleveland Cavaliers
+2500
22015
Miami Heat
+5000
22018
New Orleans Pelicans
+5000
22020
Oklahoma City Thunder
+5000
22028
Utah Jazz
+5000
22027
Toronto Raptors
+6600
22011
Indiana Pacers
+7500
22012
Los Angeles Clippers
+7500
22016
Milwaukee Bucks
+7500
22017
Minnesota Timberwolves
+7500
22024
Portland Trail Blazers
+7500
22007
Denver Nuggets
+10000
22019
New York Knicks
+10000
22029
Washington Wizards
+10000
22008
Detroit Pistons
+20000
22002
Brooklyn Nets
+25000
22003
Charlotte Hornets
+25000
22004
Chicago Bulls
+25000
22006
Dallas Mavericks
+25000
22014
Memphis Grizzlies
+25000
22023
Phoenix Suns
+25000
22025
Sacramento Kings
+25000
22000
Atlanta Hawks
+30000
22021
Orlando Magic
+50000