Shohei Ohtani Has Taken The MLB By Storm In 2018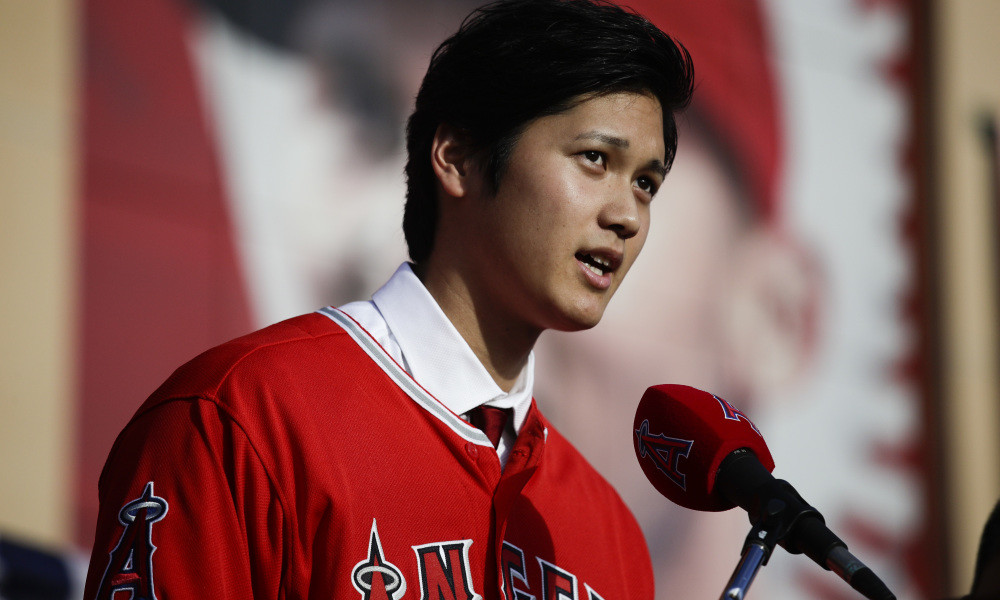 Shohei Ohtani has taken the MLB by storm in 2018. Read below to find out just how he's done this.
His offensive prowess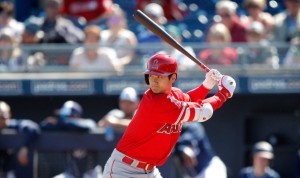 It all started for the Angels prized offseason acquisition when he got a single off of the very first pitch he saw in the majors. He'd go hitless for the remainder of his first game before starting to find a groove. He's got 7 hits in 18 at-bats so far, including 3 home runs and 7 runs batted in. He isn't going to be a regular in the lineup, but when he does play, he's shown to be a fantastic complement to the likes of Mike Trout, Albert Pujols, and Zack Cozart.
The fact that he's been able to shrug off his struggle of a rough spring training, tells us all we need to know about him as a player and professional. For the cheap price (only cheap in sports terms) of $545Km, the Angels are getting a dominant hitter in the lineup every few days. He's showing that it doesn't matter who he is facing, the dingers won't stop for Ohtani.
His pitching prowess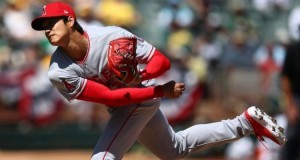 Through two starts and 18 innings pitched, Shohei Ohtani is off to a fantastic start. He's allowed just 4 hits and 3 runs while striking out 18 and walking two. The stat that immediately stands out: a 9-1 strikeout to walk ratio. Coming over to the home-run crazed MLB, he's been able to consistently make players swing and miss. All three runs he has allowed came on a moonshot home run from Matt Chapman early in his debut.
In a starting rotation that struggles with health and dominance, Ohtani is a breath of the world's freshest air. He's been whizzing balls past every batter, and not allowing very many baserunners. After the early blip in the radar from the Chapman home run, he has been absolutely perfect. While he can only pitch every sixth day or so, every time he takes the mound, it will be with great confidence from the entire club.
How has he done it?
He's done this by, well, for starters, coming in as an experiment that many doubted from the beginning and succeeding tremendously. Many around the league, writers, managers, didn't believe in the guy who could both hit and pitch. That would end in high school, or early in college for most players coming through the American system. Not for Ohtani, who crushed it in Japan and is showing the MLB that he may be a revelation.
We've seen NL pitchers who can hit before with the likes of Micah Owings, Carlos Zambrano, and most recently Madison Bumgarner. However, while these guys can be used as a pinch hitter, they aren't starting in the lineup solely just to be a bat. Managers love to get pitchers who rake, but for an AL team to have the luxury of a designated hitter who is also the team's ace, it is unforeseen.
He's done this by never changing his approach. Ohtani wanted to come to a small market, and while he is in LA, he's with the smaller team there and it's worked. He tuned out everybody who said he wouldn't succeed and has, as Rihanna put it, "Shined bright like a Diamond".
It's been a very exciting ride while following Ohtani and the journey he has been on to re-define the norms of the MLB. It's clear to see that he has got the potential to succeed as a part-time starting pitcher, as well as a part-time designated hitter.
Follow VegasOdds on Twitter as we post MLB articles every Tuesday. You can bet your chips that you'll be seeing a lot more Ohtani stories as the year goes on!