13 Worst Doping Excuses in Sports

If only there were a magic potion that could turn an Average Joe into a world-class athlete. Well, there is such a thing, sort of… And it's called doping.
Sure, performance-enhancing drugs (PED) can't turn you into a 7-foot NBA star or teach you how to dribble the ball like Messi. However, doping can take one athlete's performances to a whole new level.
The bad news is that this stuff is very, very bad for you. That's why it's banned in literally all sports. However, there are some athletes that don't seem to care about the ban. Until they are handed a ban themselves. When that happens, they go above and beyond trying to come up with an explanation.
Let's now take a look at some of the most creative (read: craziest) doping excuses in the history of sports.
1. Tyson Fury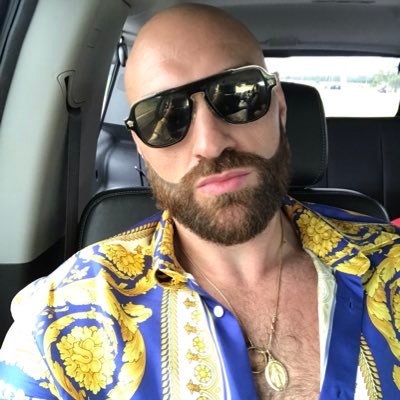 There were about 100 documented cases of wild boars attacking people in the previous century. It's strange that the number is so low knowing that boars love their steroids. Okay, you might not know this, but Tyson Fury says so.
Upon testing positive for nandrolone in 2016, Tyson Fury blamed wild boar meat. Sure, he didn't say the animal was a juicer; instead, he suggested the boar was uncastrated or that someone deliberately injected steroids in the meat.
The UK anti-doping agency did not believe him, eventually handing him a backdated two-year ban in 2017. What this practically meant was that Fury had already served his sentence and was ready to come back to the ring.
2. Jeremy Kerley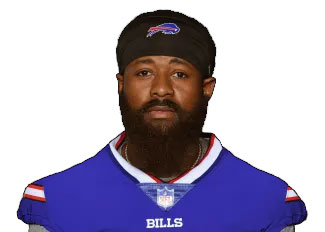 If there's something strange in your urine sample, who you gonna call? Ghostbusters!
After failing a PED test, the wide receiver Jeremy Kerley claimed he had no idea how the banned substance ended up in his body, suggesting that the reason might not be out of this world.
"There's a lot of ghosts around here. Maybe a ghost put it in me. You know the Ghost of Christmas Past? A ghost might have put it in me. I don't know."
Kerley's ghost story wasn't enough for the NFL, which handed him a four-game suspension. Furthermore, as soon as he returned from suspension, Kerley was released by his club New York Jets.
3. Dennis Mitchell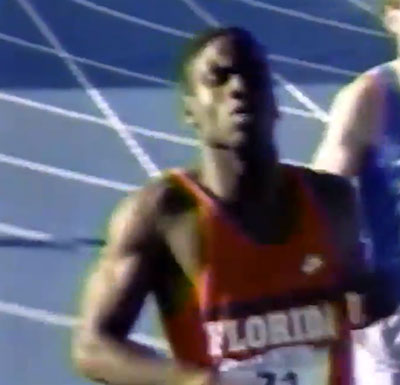 Olympic gold medals, World Championship title, NCAA Championship – the list of Dennis Mitchell's achievements goes on like this. However, apart from his sporting achievements, the American sprinter is going to be remembered for one more thing – the 1998 doping scandal.
A doping test revealed that Mitchell's testosterone levels were way higher than normal. The obvious explanation would be that he was juicing. But, no. Mitchell did not admit to using roids. Instead, he claimed that the reason for high testosterone was what happened the night before the test.
His story goes that on that faithful evening, he and his wife Damu Cherry-Mitchell had sex four times, saying that "it was her birthday, the lady deserved a treat."
USA Track and Field saw this as a legit explanation, but the same wasn't the case with World Athletics, which banned him retroactively for two years.
4. Melky Cabrera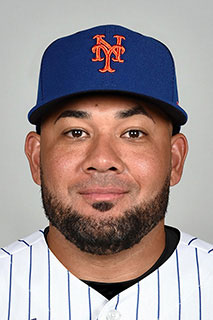 The MVP of the 2012 MLB All-Star Game Melky Cabrera was one of the most high-profile baseball players to get suspended for doping. After testing positive for testosterone, he was handed a 50-game suspension. That, however, was not the most shocking part of the story. What really left baseball fans speechless was his defense.
Cabrera claimed that he had bought a steroid-containing supplement from a fake website. Unfortunately for him, the FBI doesn't take such claims lightly. Instead, the Bureau conducted an official investigation that showed Cabrera was the person behind the fake site.
The whole controversy happened while he was playing for San Francisco Giants. Since, then, he went on playing for another five teams, the last of which was Pittsburgh Pirates in the 2019 season.
What's next for Cabrera? Helping out a Nigerian prince to get back his fortunes? Apparently not. Even though he's turning 36 this summer, Cabrera is still pretty much involved in baseball. He recently signed a contract with New York Mets, which should see him taking a part in the 2020 MLB season.
5. Tyler Hamilton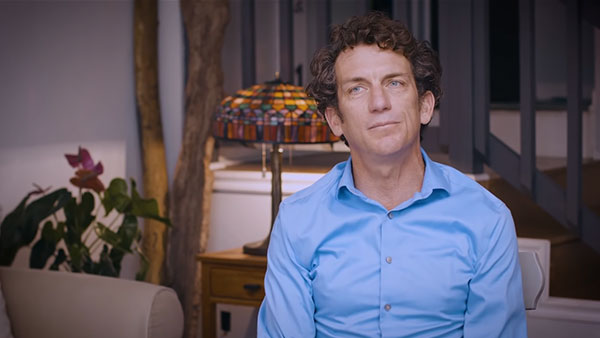 A few years before Lance Armstrong became a poster boy for doping, the world of cycling was shaken by the strange case of Tyler Hamilton.
The champion cyclist failed a series of doping tests in the mid-2000s, which suggested he was either using performance-enhancing drugs or boosting his red cells account by transfusing himself with another person's blood. Neither of the methods is allowed.
However, instead of admitting the use of one of the two methods, Hamilton came up with another excuse. His claim was that his "vanishing twin" was the one to blame.
Hamilton's explanation was that he had a twin that died in utero, leaving some blood cells behind, which ended up in his body. Although such a scenario was a possibility, the arbitration panel decided it was a too distant possibility.
6. Adri van der Poel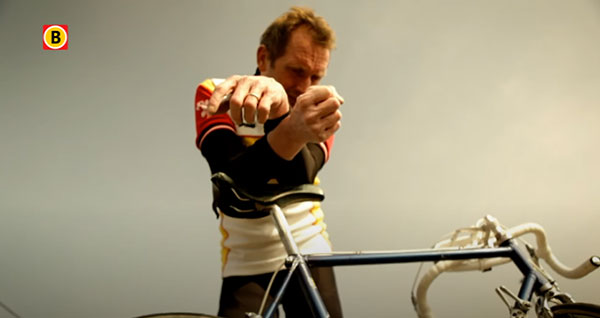 To make Adri van der Poel's pigeon pie, you'll need some puff pastry, streaky bacon, one egg, a glass of Madeira red wine, and some pigeon breasts filled with steroids.
In 1983, the Dutch cyclist tested positive for strychnine, which at the time, was the substance of choice of steroid abusers.
Once he got busted, van der Poel had no intention of going down without a fight. He came up with an excuse saying that the reason for the failed doping test lied in a pigeon pie. According to his statement, he ate a pie, which used steroid-contaminated pigeon meat as one of the ingredients.
7. Fatima Yvelain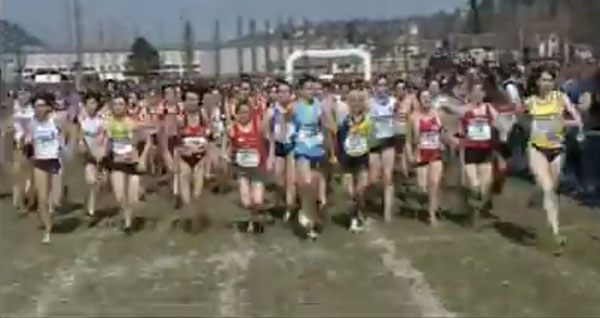 Can you believe that a heavy rainfall washed unidentified medical waste onto the shorts of a French runner, from where it entered her skin?
No? Neither did the French federation, which rejected Fatima Yvelain's explanation of why she tested positive for a banned substance. The federation's disbelief materialized in a 21-month ban for the former Olympian.
8. LaShawn Merritt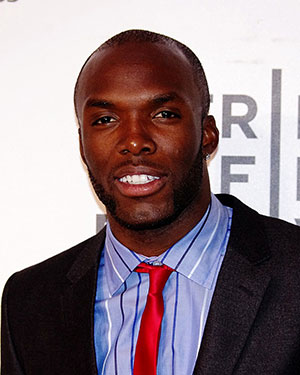 As an 18-year-old, LaShawn Merritt won gold at the 2005 World Championships with the American 4x400m relay team. The achievement was just the start of a series of impressive performances, which, to be fair, came to an end too soon.
Five years after his initial breakthrough to the track and field stardom, Merritt tested positive to a steroid called dehydroepiandrosterone (DHEA). Extreme times require extreme measures, and Merritt's explanation wasn't any short of extreme – he claimed the culprit was a penis supplement.
9. Shane Warne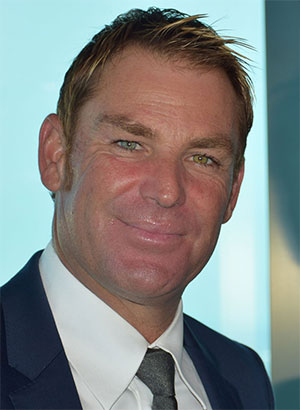 It's not an overstatement to say Shane Warne is one of the greatest cricketers in history. The Australian bowler was selected as one of five Wisden's Cricketers of the Century. His pedigree could've been even more impressive if it hadn't been for the doping scandal in 2003.
Ahead of the 2003 Cricket World, Warne was banished from the squad after testing positive for a banned diuretic. His defense? Warne claimed he used his mom's meds to help him get rid of a double chin.
10. Mariano Puerta
Back in the early 2000s before Rafael Nadal emerged as the King of Clay, Mariano Puerta was one of the greats of clay courts. The aforementioned Nadal was the one who defeated Puerta in the final of the 2005 French Open.
Losing to Rafa was just the beginning of Puerta's downfall. Just a few days after the final, it was revealed that the Argentine tested positive for etilefrine. As this wasn't his first doping mishap (a similar thing happened two years prior), he was served a hefty ban.
Perhaps things would've been different if Puerta went with another excuse than "it's the wife's menstrual pain medication." His claim is that the substance ended up in his body after he drank water from the same glass as his wife.
11. Petr Korda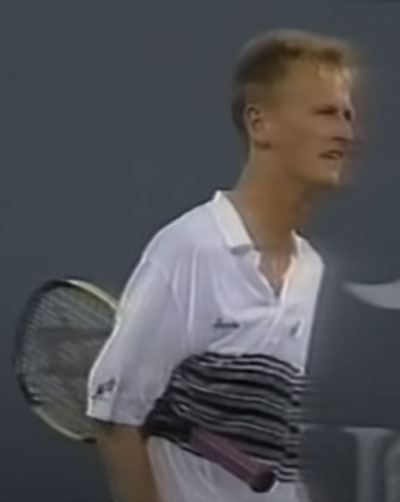 The year 1998 was when the Czech tennis superstar Petr Korda failed a test for nandrolone. Also known by the brand name Deca-Durabolin, this anabolic steroid is used illicitly to boost strength and stamina, as well as increase pure muscle mass.
Petr Korda, however, insisted he didn't need that. Instead, he claimed he ended up testing positive due to eating veal injected with the steroid.
Although, at the time, steroids such as nandrolone were often found in veal, albeit not in great amounts. At least not in amounts needed for a professional tennis player to get tested positive. Scientists did their math and concluded that in order for Korda's excuse to be plausible, he'd had to have eaten 40 veal calves.
12. Ma Junren's Runners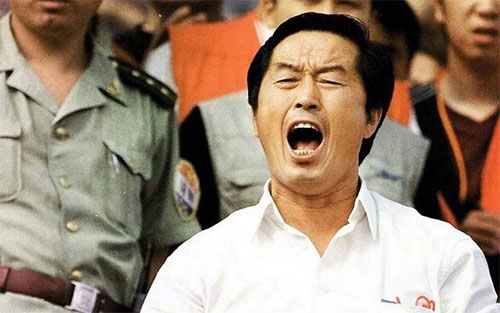 The story goes that in 1993, a team of female runners coached by Ma Junren won six out of possible nine world medals. What's strange is that all of those medalists were virtually unknown before the championship, which prompted the talk about foul play.
Of course, Ma denied all allegations, saying that the secret behind the team's success was the "Number One Nutritious Potion" made from caterpillar fungus and turtle blood. A scientific analysis, however, found that the infamous potion was nothing other than sugar diluted in water.
Seven years later, Ma's Army was getting ready for the 2000 Sydney Olympics when the officials announced they'd be testing for the novel performance-enhancing drug called EPO (erythropoietin) for the first time ever. Just 11 hours after the announcement, Ma Junren decided to pull the team out of the Olympics.
13. North Korean Women's Soccer Team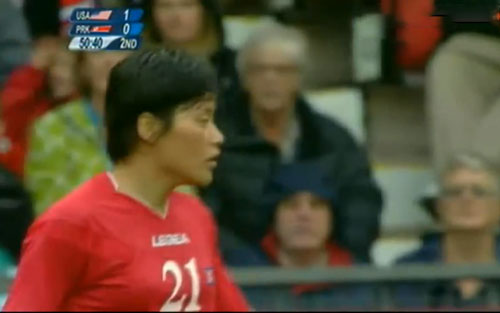 Back in 2011, five members of North Korean Women's National Soccer Team tested positive for steroids at the World Cup in Germany. At least that's what FIFA's anti-doping committee said. The North Korea team had a different explanation.
According to North Korean officials, the team was hit by lightning at one point before the tournament. To help them recover, doctors prescribed traditional medicine made of deer musk glands, which tripped the test.
Rather unsurprisingly, FIFA did not buy it. Instead, the organization handed a lengthy bad to the North Korean team, the result of which they had to miss the 2014 Asian Cup, as well as the 2015 Women's World Cup.
(Dis)Honorable Mention: Javier Sotomayor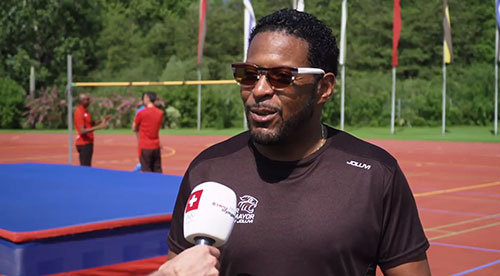 Strictly speaking, cocaine is not a PED. It can't improve your athletic performance. Unless, of course, you're involved in competitive buzzing around and talking about yourself. If not, coke is not going to help you with your sporting exploits. Actually, it can only do the opposite.
Nevertheless, there's a number of athletes who've been caught using that nose candy. Some of them simply admitted their wrongdoings – Diego Maradona, Lawrence Taylor, etc. Others, like Javier Sotomayor, chose to apply Shaggy's advice – "It Wasn't Me."
If this name doesn't ring a bell, you weren't paying much attention to athletics back in the 1990s. That's the era when Sotomayor was a sovereign ruler of high jump, winning the gold at 1992 Barcelona Olympics, and breaking the world record with an 8 ft 1⁄4 in (2.45 m) jump.
Then in 1999, his impeccable portfolio got stained. The stain came in the form of a failed test – Sotomayor tested positive for cocaine. His defense was that "he'd only seen cocaine in the movies," suggesting that he was framed.
Cuban authorities backed the star, saying that there's a big conspiracy going around, involving Cuban-American mafia. Cuba's chief of sports medicine at the time, Mario Granda, went one step further, saying that it was the CIA who set up the high-jumper.