What Is 'Correct Score' in Betting?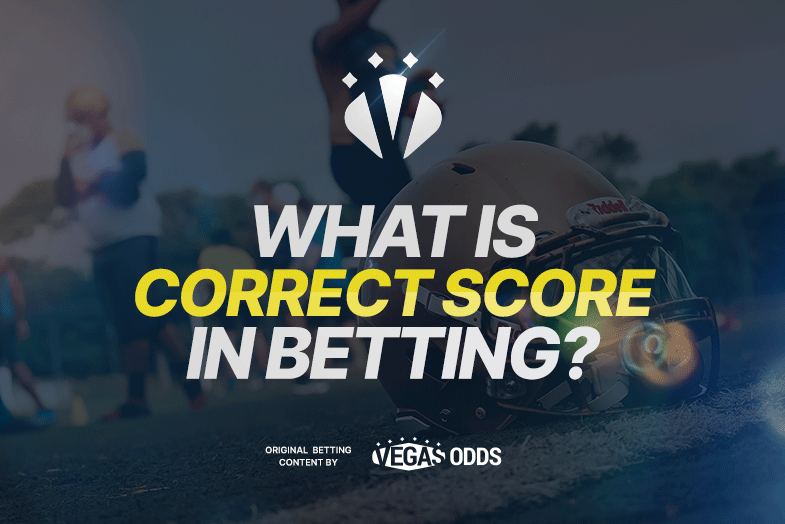 Correct score betting is a form of sports betting in which the bettor attempts to predict the exact final score of a game. This type of bet is commonly offered in soccer and basketball and can result in higher payouts than standard bets such as moneyline or point spread due to the difficulty involved.
Correct Score Example Bet
Correct Score betting gives you a chance to obtain higher odds, as shown in this Betonline example for a soccer game between Fulham and Chelsea.
As slight favorites, a $100 wager on Chelsea to win would return $116 plus your stake: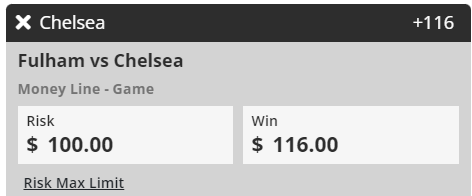 If you were to put the same stake on Chelsea to win the game 3-1, the odds are greatly increased: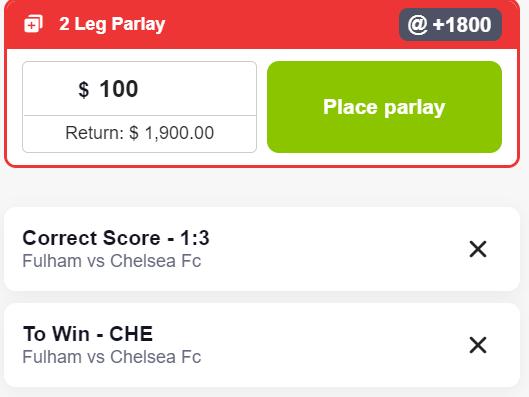 In order to win a correct score bet the game needs to end with the exact score that you've selected, otherwise you won't win.
Most Common Final Scores in Major Sports
When making a correct score bet, sometimes it's best just to take your chances on the most common outcome for that specific sport. These are currently considered to be the most common outcomes for these major leagues:
Premier League: 1-0
NFL: 20-17
NBA: 108-101
MLB: 3-2
NHL: 3-2
Best Online Sportsbooks for Correct Score Betting
9.7


First Deposit Bonus
50% up to $1000
9.4


Sign-up Bonus
125% up to $2500
9.2


Sign-up Offer
50% up to $250
9.5


Welcome Bonus
50% up to $1000
9.1


Sign-up Bonus
100% up to $1000
8.4


Sign Up Offer
100% up to $300
8.9


Sign-up Bonuses
100% up to $150
8.7