About Us: The Leading Online Betting Guide
VegasOdds.com is your ultimate resource and home for all things odds! Our content was created by some of the top professionals in the sports betting industry and it is meant for you – the fans & the sports betting community.
We cover the major sports such as NFL, NCAAF, NBA, NCAAB, MLB, NHL, Golf and MMA. Not only do we list the odds from major sportsbooks around the world, but we also bring you picks, news, and strategy to help you win.
Our site is not your standard "fluff" website. We are better than that. It's our goal to provide a true sports betting resource and all in one shop to help the average sports better become great. Our advanced strategy can help professional bettors make even more money as well.
Thanks for visiting VegasOdds.com, we are excited to bring you decades of odds & valuable content.
Editorial Team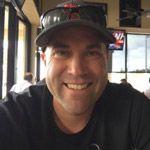 Ryan has been writing about sports betting for over a decade now, residing in sunny Orlando, Florida. He played 4 years of college basketball which gave him a true understanding of how athletes think and operate. Knup has become a true student of "investing" in sports and has spent endless hours studying odds, line moves, trends, stats and teams to become a true expert in sports betting.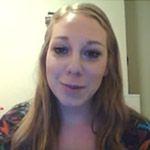 Annie is a seasoned veteran in sports betting and has been working in the industry for over 7 years. Her goal of educating others and sharing her knowledge on the topic has brought her to VegasOdds.com where she regularly contributes to our cornerstone guides to help readers improve their sports betting game. If you don't find her writing, you can bet she'll be studying sports stats!