Sportsbook Reviews
Millions of people around the world bet on sporting events each day and with the increase of major offshore online sportsbooks over the past few years, the conversation always arises on what makes a sportsbook reliable and what criteria should be used when evaluating an offshore online sportsbook. It is extremely important that you do your due diligence and figure out what offshore online sportsbook fits your betting style.
For those that really don't have the time to do the research yourself, it helps to check out the online betting reviews that are available. These sports betting reviews are compiled of information that can be very useful for you in determining what offshore online sports betting website you should use.
That being said, you're going to want to make sure the information that you are reading is legit, credible and not from a website being paid from the specific sportsbook. This article will teach you what to look for and what to avoid when searching through the reviews. We will also discuss some matters that you should look into such as customer service, legal info, banking information and some additional info that you should look for in a sportsbook review.
Top Betting Sites of 2023
9.7


First Deposit Bonus
50% up to $1000
9.5


Welcome Bonus
50% up to $1000
9.4


Sign-up Bonus
125% up to $2500
9.2


Sign-up Offer
50% up to $250
9.1


Sign-up Bonus
100% up to $1000
8.9


Sign-up Bonuses
100% up to $150
8.7


8.6


Welcome Bonus
100% up to C$1000
8.4


Sign Up Offer
100% up to $300
8.2


First Wager Bonus
100% up to $1250
8.1


8


7.8


First Deposit Match
100% up to $500
7.7


Multiple Promotions:
See Website
7.5


Multiple promotions
See website
7.4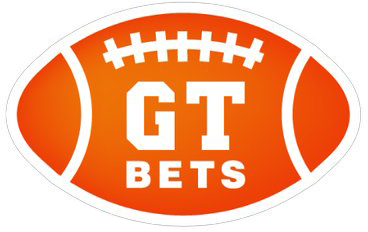 Sign Up Bonus
150% up to $750
7.3


Sportsbook Cashback
1% Cashback Every Monday
7.1


Sign Up Offer
50% up to $2000
6.9


Cash Bonus
100% up to $100
6.5


Welcome Bonus
$150 up to $300
6.4

Cash Welcome Offer
25% up to $500
6.1


Sign-up Bonus
100% up to $100
5.7


Sign-up Offer
50% up to $520
5.1


Free Play Bonus
150% up to $200
4.2


New Player Offer
$5000 Bonus Combo
Legal Info and Regulations
The first thing you will want to look for in a sports betting review is whether they are knowledgeable for your location. If you live in the United States, you will want to make sure that the offshores online sportsbook accepts clients from the US. If you are from Canada, you will want to find out information about Canada approved offshore sportsbooks.
It makes no sense to simply read an overall review of a website because not all offshore sportsbooks accept customers from certain areas. Make sure that they have reviews that are based on your location, no matter where you are, and make sure the information that is provided is based on your detailed location compared to being a general overall review.
Where Is the Sportsbook Licensed?
Does the sportsbook review show you where the sportsbook is located geographically and what licensing regulatory department they are licensed through? Most online betting reviews will have knowledge on where the offshore sportsbook is located and more importantly, who the sportsbook is licensed through. Make sure that the sportsbook review lists where the sportsbook is located and who they are licensed through.
Deposits and Withdrawals
Most of your reliable sportsbooks will give a complete breakdown of all available options for deposits and withdrawals that the individual sportsbook offers. Most all of your credible offshore sportsbooks will now offer various credit card, types of cryptocurrencies, bank wires and much more. A quality offshore sportsbook review page will provide you with those various options and explain to the reader which option is best for them pertaining to fees, charges and other miscellaneous costs associated with each deposit and withdrawal option. They should also provide you with any known information about bonuses that may be obtained when deposits are made via certain methods!
Bonus and Promotion
One of the most important things a sports betting review page should cover is a bonus and promotions section for each website. This is very important in finding out where the best bonuses are and who is offering the biggest promotions at that time.
Granted, most reviews will not provide you with the most up to date information on the offshore sportsbook bonuses because there are hundreds of sportsbook out there but they should give you some basic information on what types of bonus structure each has and what the restrictions and limitations are for each.
Customer Service
All offshore sportsbook reviews should contain some information about customer service. There are many variables that you will want to look for concerning the sportsbook customer service department. First and foremost, they should provide you with the information on what the customer service hours are.
This is very important due to the fact if something happens during a late game or if an error occurs while placing a wager, you will want to make certain that you can get the mistake corrected prior to the start of the game. This is also important for times when you are cutting it close with placing a wager and the website is having issues due to low bandwidth or you are unable to log on to the website, you will want to be able to contact someone to correct the issue and place your wager.
Another thing that should be documented within the sports betting review is if there is normally a language barrier when calling in to speak with someone. Offshore sportsbooks have gotten progressively better with employing workers that speak various languages to adapt to each clientele, depending on what country they are from. This may not seem like a very important matter because most matters can be handled online but that one time you need to call in to speak with someone will be the one time you wish they speak the same language as you do.
Finally, you are going to want to look for review pages that offer feedback on issues that have occurred with the sportsbook. There is no better way to learn about the credibility of the offshore sportsbook than word of mouth and hearing issues from previous clients of the sportsbook and hearing how they were resolved is a great attribute.
Every company will have some complaints over time, but what is important is knowing how those issues were handled once they were reported? Did the company turn the blind eye, did the company immediately fix the issue, did they compromise with the client, these are all important aspects and pieces of information that is important to know when reading a online betting review.