NCAA Baseball Championship 2023: Full Odds, and Predictions
Baseball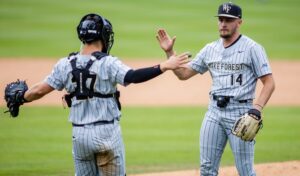 Selection Monday has passed and the 2023 NCAA Baseball Bracket is officially set.
Regional games start on June 2, with the Word Series Finals starting on June 16.
Let's take a look at some of the top teams projected to take home the Championship.
The 2023 NCAA Baseball Bracket was just announced, following the conclusion of the conference tournaments. Regional Games begin this week, with the peak of the college baseball season starting now.
---
Jump to:
---
Wake Forest (+370)
The Demon Deacons claimed the #1 overall seed in this year's tournament, after finishing in 1st place in the ACC with a 47-10 record. However, they lost in the conference tourney, and will need to gain some momentum back in the 1st round to remain on top.
Arkansas (+800)
Entering the season as one of the favorites, the Razorbacks have lived up to the hype, finishing 2nd in the SEC. They fell in the semifinals of an unpredictable SEC tourney, but have both the talent and experience to make a deep tourney run.
After finishing 3rd in a stacked SEC in the regular season, the Tigers were eliminated in the SEC tourney quarterfinals. Their success over the past few seasons has inflated their odds, but the Tigers can still prove themselves with a deep tourney run.
Florida (+900)
The Gators finished the regular season at the top of a stellar SEC, but lost in the semifinals. Like many of the other top teams, Florida is hoping to build on their regular season success, rather than continuing their conference tournament struggles.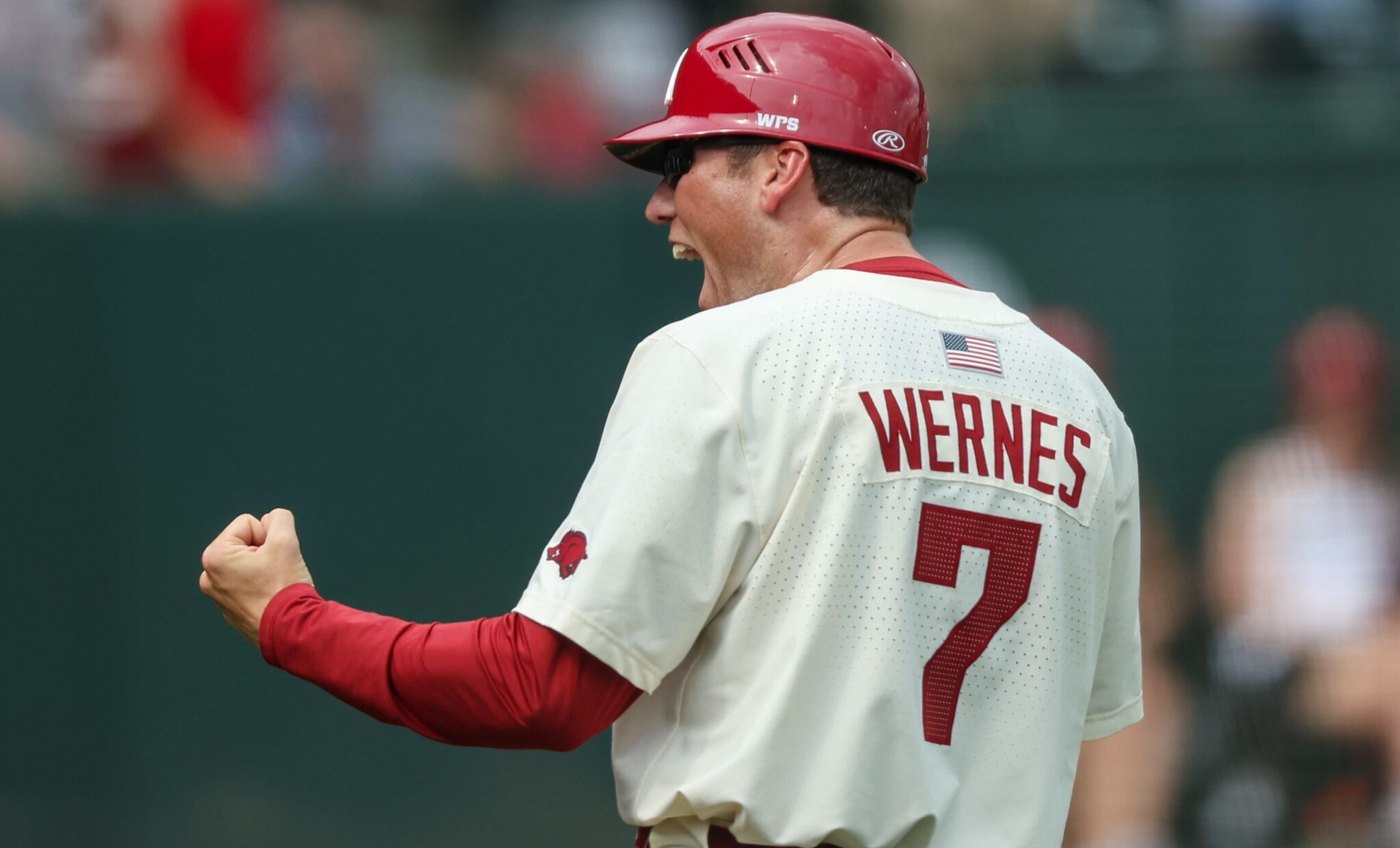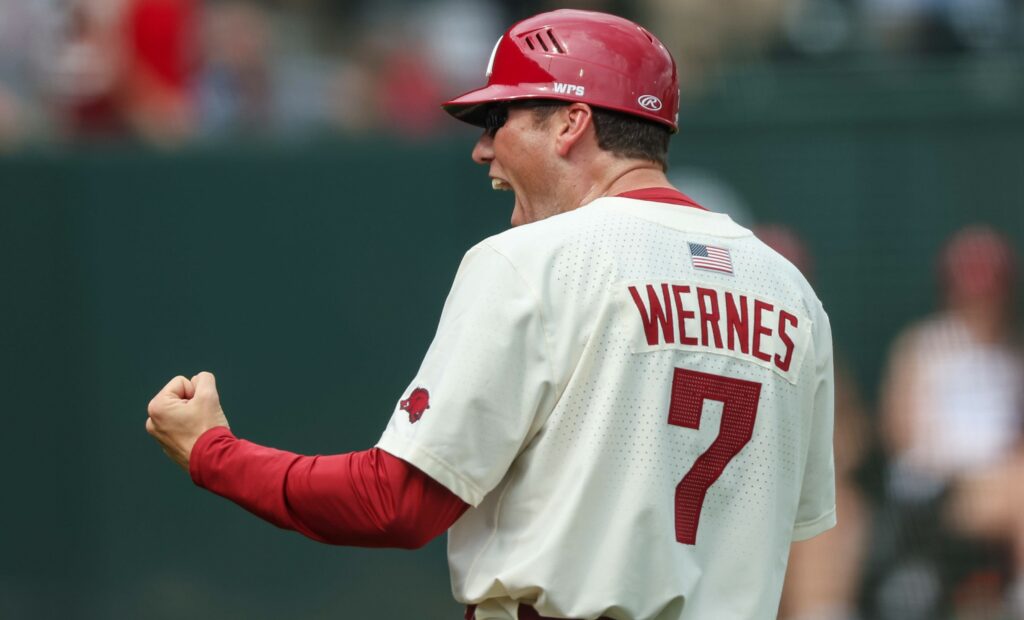 ---
Full Odds
---
How does the NCAA Baseball Tournament Work?
The NCAA Baseball Tournament is a complex and interesting competition, with several key differences from its basketball counterpart. There are four main stages to whittle down the 64-team tourney field.
Round 1 – Regionals
The first round of the NCAA Baseball tournament involves 16 separate brackets, each featuring 4 teams. Each bracket competes in a double-elimination style tournament, with only the one best team moving on.
Round 2 – Super Regionals
With 16 teams remaining, the top team from each regional bracket, the teams are split into 8 separate head-to-head matchups. They play a 3-game series between the 2 teams, with the winners advancing.
Round 3 – College World Series
The 8 teams that make it past the super regionals get to participate in the College World Series. Like the first round, they are split into 4-team, double elimination brackets, with the top team in each advancing.
Round 4 – College World Series Finals
Following Round 3, the two teams to emerge as the victors of their 4-team brackets meet for the College World Series Finals. This is another best-of-three series, with the first team to 2 wins taking home the title.