NBA: Knicks vs Heat Odds, and Picks (May 6)
NBA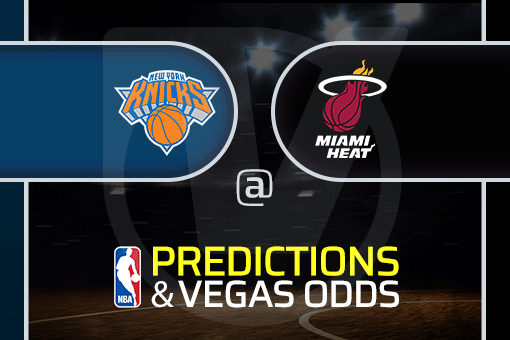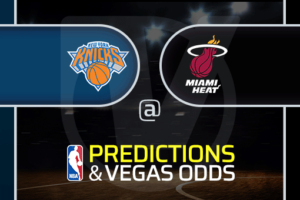 The Knicks got a key win in Game 2, evening the series.
Miami holds home-court advantage heading into Game 3.
New York is now 3-2 on the season as a whole against the Heat.
The Knicks (52-37) and the Heat (49-40) face off in Game 3 of their Eastern Conference Series. New York salvaged the series with a win in Game 2, but will now need to find a way to overcome the Heat in Miami.
---
How to Watch
Where: Kaseya Center, Miami, FL
When: Saturday, May 6, 2023, at 3:30 p.m ET
How to Watch: ABC
---
Odds
---
Picks
New York managed to escape Game 2 with a victory, salvaging their hopes of winning this series against Miami. In a game where Jimmy Butler was absent for Miami, the Knicks did not look very strong for most of the contest. Still, they managed to get the victory in the end, and were playing with a banged-up Julius Randle and Jalen Brunson of their own. After 4 days of rest, Game 3 is the key to finding the better team.
The Heat led the Knicks for much of Game 2, before eventually cooling off on offense in the 4th quarter and allowing New York to pull away with the win. Despite the loss, Miami has to feel pretty good about their first two games, having flipped home-court advantage in their favor, and nearly beaten the Knicks on the road without Jimmy Butler. If he returns in Game 3, the Heat will have the chance to make a statement.
---
Picks
I originally had the Knicks winning this series, but feel less confident after the first two games. Miami definitely looked like the better team in Games 1 and 2, despite playing on the road. Injuries will continue to play a major factor, but the Heat should be able to claim at least one of the games in Miami, if not both. In Game 3, I see Miami picking up the first double-digit victory of the series, winning it by a score of 111-99.
Moneyline:
Spread: