Leagues Cup Preview: Los Angeles FC vs. Juarez Prediction, Odds, and Picks (Aug 2)
Soccer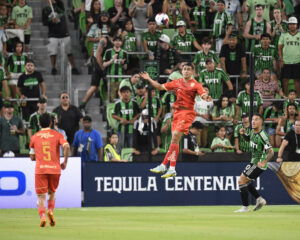 LAFC vs. Juarez will be the first Leagues Cup game for the MLS champion.
Los Angeles FC has been playing very well on home turf in 2023.
Juarez's players play best when they're on the back foot.
Being the champion of the MLS, LAFC starts its Leagues Cup campaign in the knockouts. Steve Cherundolo's boys are taking on the Liga MX side Juarez on Wednesday, August 2, at BMO Stadium in Los Angeles.
---
How to Watch
When: Wednesday, August 2, 2023, at 10:30 p.m ET
Where: BMO Stadium, Los Angeles, California
How to Watch: Apple TV
---
Odds
---
Game Preview
The reigning champ of the MLS isn't doing so great in the league in 2023. Sure, LAFC is second in the Western Conference, but this time last year, the boys from California were even better. The main reason for this is that Cherundolo's men haven't been great on the road. At home, however, they've been terrific in 2023.
READ ALSO: Leagues Cup Preview: Inter Miami vs. Orlando City Prediction, Odds, and Picks (Aug 2)
That's one of the main reasons why they're seen as huge favorites in Wednesday's game. Played at LA's BMO Stadium, this is going to be the first Leagues Cup game for Los Angeles FC. Meanwhile, Juarez played two games in the group phase of the competition, collecting 4 points along the way.
In their first Leagues Cup game, Los Bravos lost on penalties to Mazatlan FC. They were the inferior side in that game, despite the fact that bookies saw them as the favorites. Then, in the game against Austin FC, they were +333 underdogs, but they managed to destroy the Texans, winning 3-1 in the end.
---
Los Angeles FC vs. Juarez Prediction
Juarez is a team that usually plays well when there's no pressure. With pacey forwards, these guys are great when it comes to counterattacks. That said, we wouldn't be shocked if they ended up staging another upset. They might not do it in the 90 minutes, but we could see them winning on penalties.
Free Pick: