NCAAF: Will Penn State Make the 2023-24 Playoffs?
NCAAF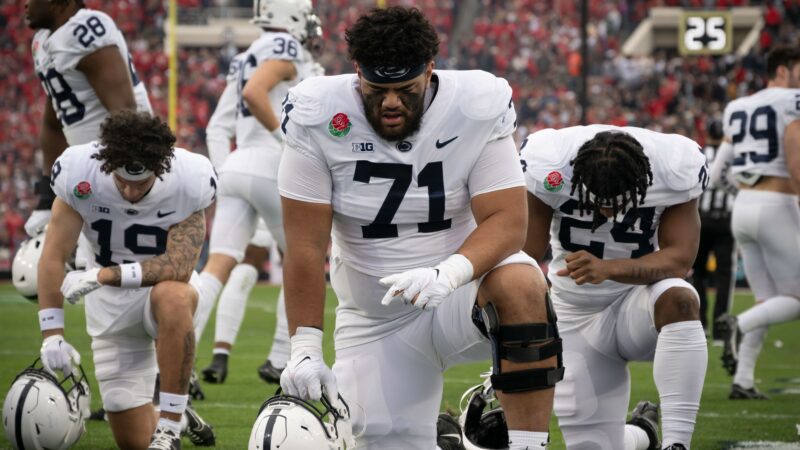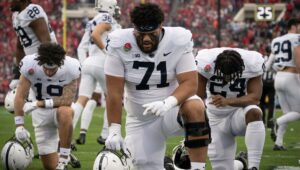 Penn State surged past Utah in the 2023 Rose Bowl, winning 35-21.
They've been on the rise lately, but will deal with some roster turnover.
This could be the year the Nittany Lions break into the Big-10's top two teams.
As the 2023-24 college football season quickly approaches, let's take a look at Penn State's outlook and chances to make the College Football Playoff this year. They are expected to fight for the Big Ten title.
---
CFP Odds
Team News
Penn State has returned to an elite level after regressing a bit over the past couple of seasons. They made three NY6 Bowls from 2016-2019, but went just 11-11 in 2020 and 2021. The Nittany Lions returned to their NY6 level in 2022, winning the Rose Bowl against Utah. On the other hand, they also went 0-2 against Michigan and Ohio State for the 2nd straight season. If they lose to both again, their CFP hopes are over.
The Nittany Lions are still seeking their first-ever CFP appearance, which stacks the odds against them. They had a really strong year last season, but struggled to keep up against elite competition, being outscored by Ohio State and Michigan 85-48 in those two games. Penn State needs to at least beat one of them to have any hope of making the CFP this year, but will have a new QB at the helm. It won't be easy.
---
Prediction
With a 2-loss team still never making the CFP, Penn State will need to beat Michigan or Ohio State to have a shot at making it for the first time. They'll also need to go 10-0 in their other games, which could prove difficult with a high level of roster turnover. I wouldn't feel too confident betting on them to make it in 2023.