The 2019 British Open is back in a slightly different format this year and the opportunities to watch and enjoy professional golf are many. Originally held in mid-July as the third big event of the year, the Open Championship is now going to be the last major. A slight correction in schedule has moved it up a notch.
For those of you keen to know more about the history of the event, you will be pleased to find out that the British Open is the oldest major golf competition and tradition is something that the event takes very seriously.
Today, we will cover the history of the event, the players who have won the most, the venue and recent champions. We will also help you catch up on the latest odds as provided by sports books and give you a great idea who the most likely winner will be. Tiger Woods is back and he will be facing another heavyweight in Rory McIlroy.
H2: British Open: All You Need to Know about the Event
The British Open will be kicking on July 18 – 21, 2019 in the United Kingdom, inviting golf aficionados to arrive and watch the game live at the Royal Portrush Golf Club Dunluce Course County Antrim, Northern Ireland.
Sponsored by the R&A, this event is the 148th edition of the world's oldest golf competition, one of the longest-standing events in the history of the game. With at least 10 very strong competitors vying for the top spot and just as many promising underdogs, you will definitely want to know which options to back. But first, a quick summary of all we have said so far.
Preakness Stakes 2019 Vegas Odds
| Horse | Trainer | Jockey | Odds |
| --- | --- | --- | --- |
| Tacitus | Bill Mott | Jose Ortiz | +200 |
| War of Will | Mark Casse | Tyler Gaffalione | +250 |
Open Championship 2019 at a Glance
| | |
| --- | --- |
| Dates: | July 18-21, 2019 |
| Location: | Royal Portrush Golf Club Dunluce Course County Antrim, Northern Ireland |
| Edition: | 148 |
| No. of Golfers: | 156 |
| Favorites: | Tiger Woods, Rory McIlroy |
| Prize: | $10,750,000 |
With these details established, it's time to look at some of the most successful players the event has seen to date. Tiger Woods is no surprise the heavy favorite, but he will be facing a field of uncertainty.
Who's Won the Most Open Championships?
An event such as the British Open gathers quite a bit of steam, but the big question remains – who has won the event the most and are they in the field today? It's a good question. For starters, no home player has won since 1999 when Paul Laurie managed to land the title and excite the home crowd.
Tiger Woods is definitely one of the bigger names as well. Woods has landed three separate titles in recent times, making him one of the most dangerous golfers on the green turf. The U.S. also holds the total number of wins, with 44 total victories going to the new world, 41 to Scottish players, and finally 22 ending up with British players. Woods hasn't won since 2006, but he did a back-to-back victory in 2005 and 2006, which is still quite impressive. Meanwhile McIlroy has one of the more resent victories. Let's have a look at the exact stats.
British Open Championship Winners: Know the Facts
It's always a good idea to catch yourself up on all the facts . The British Open has had a diverse field of entrants these past 10 years and many champions have come to conquer the summits of the game, winning just the once. Here's a list of all the winners and the year they distinguished themselves in.
Previous British Golf Championship Winners (Past 10 Years)
| Year | Winner | Venue |
| --- | --- | --- |
| 2018 | Francesco Molinari | Italy |
| 2017 | Jordan Spieth | United States |
| 2016 | Henrik Strenson | Sweden |
| 2015 | Zack Johnson | United States |
| 2014 | Rory McIlroy | Northern Ireland |
| 2013 | Phil Mickelson | United States |
| 2012 | Ernie Els | South Africa |
| 2011 | Darren Clarke | North Ireland |
| 2010 | Louis Oosthuzien | South Africa |
| 2009 | Stewart Cink | United States |
The past ten years have been quite exciting, offering a rare chance to multiple pros to break into the top echelons of golfing. South Africa fielded two notable players who have won on two occasions, but they are far from being cited as favorites. Francesco Molinari is naturally one of the favorites.
There haven't been back-to-back winners in a while, but Molinari will be one of the most watched players come July 18. Molinari pulled off 276 in terms of total score in 2018 and he was – 8 to par which is definitely not bad.
What Do the Sportsbooks Say?
When looking for the future winner of a race, turning to the sportsbooks and checking up on what they think is always a great idea. After all, money hinges on the fact and betting agencies know how to cram the odds.
We pulled the odds for you so that you can have an estimate of who the most likely champions in 2019 are. Here is a sample of the betting odds:
Brooks Koepka – 8/1
Rory McIlroy – 8/1
Dustin Johnson – 14/1
Tiger Woods – 14/1
Justin Rose – 20/1
Francesco Molinari – 20/1
Jon Rahm – 20/1
Xander Schauffele – 20/1
Rickie Flower – 20/1
Jordan Spieth – 25/1
All of these names should sound rather familiar, all things considered. Most of these players have had a claim on multiple events earlier this year, with betting agencies still uncertain about who should get the lead. Some have cited Koepka while others are inclined to back Woods and McIlroy.
Why Back Certain Golfers for the British Open?
We could go at length about every individual golfer in the Open Championship, but we have decided to focus on several names that you will want to find out more about. With this said, these five golfers have a very good claim on the 147th edition title, and here is why: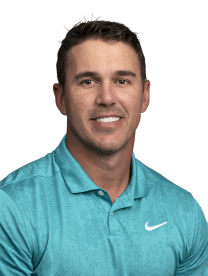 Brooks Koepka is definitely a good pick for the upcoming event. He's got four wins out of nine majors, which puts him on the radar as one of the most winning players. Plus, his caddie, Ricky Elliott, knows the venue well, which means that Koepka will be fed some viable data. Koepka is capable of surprises, and that's why agencies back him up outright.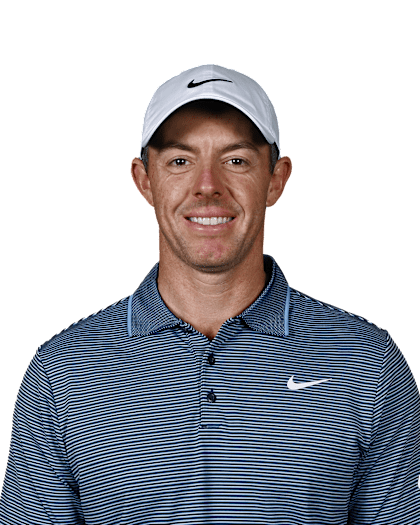 Rory McIlroy is a tough contender for anyone going up against the Irish. Native of Northern Ireland, McIlroy has been making headlines since he was 16, landing himself a status of a raising star. Years later, McIlroy is an accomplished professional who is still eyeing some of the most tempting trophies in the world. The Open Championship is really no exception.
Francesco Molinari has made a name for himself by overcoming the golf legend Tiger Woods. He faced off with the heavyweight at Carnoustie, and managed to pull ahead of Woods, immortalizing his name as the 2018 winner. He did well during the Masters this year, too, which has given many hopes that Molinari can now storm the title again. Yet, it's worth noting that he didn't do so well at Pebble Beach which in a way simulates the conditions of the British Open.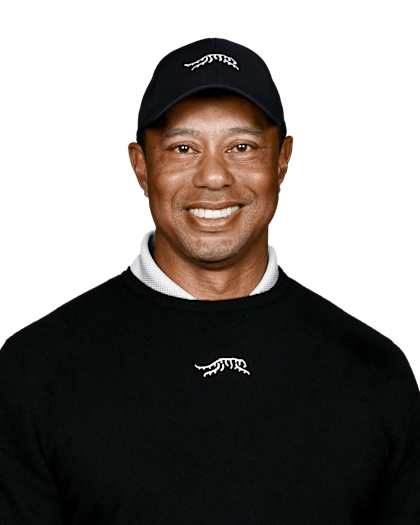 Tiger Woods has had a good 2019 so far. The dominating Masters champ, he has two out of eight victories in the Tour Championship, which is rather indicative of Mr. Woods talent. All this aside, though, Woods feels comfortable playing at Royal Portrush as the course seems to be quite well-tailored to his specific needs. He has been somewhat sporadic in his appearances, missing out on Bethpage Black, though. Some chalked it up to him preparing, but others were doubtful whether Woods' drive to win was as strong.
Dustin Johnson may not have been drawing attention to himself, but his successes speak for themselves. Johnson is currently second in the world rank list and he made it as a runner-up in the two opening events this year. He did well during the WGC-Mexico Championship and for all intents and purposes, Johnson remains a danger to all participants in the event.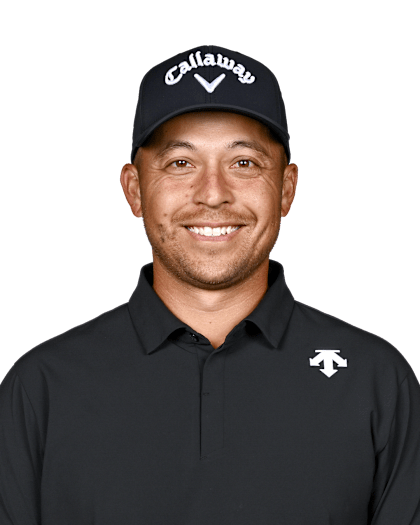 Xander Schauffele is a great talent and he has been quite active since he debuted in the 2016/2017 season. Even though titles haven't been won too often, he still made it to the top on three separate occasions with regular Top 10 placements, a clear signal that Schauffele is a golfer with a capital "g". He was the runner up at the last year's event and he managed to pull off a T-3 during the U.S. Open earlier this year. Want to bet your money on a very promising pick? Schauffele is your man.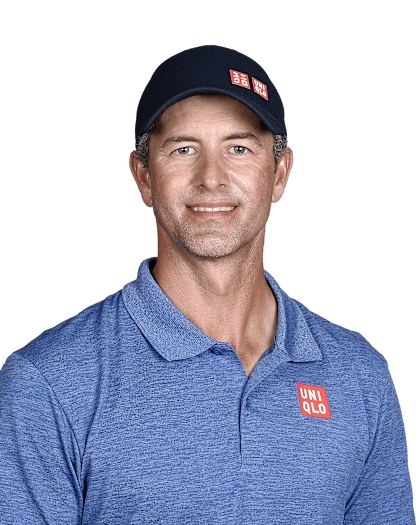 Adam Scott may not have all the chance to top the field on July 18, but it would be a grave mistake not to consider him as a potential threat to the title. Scott hasn't been able to clinch a title this year, but he's been in the top 10 placers in the past several years at multiple events he's participated in. That's not too bad for the Aussie who clearly loves his golfing and doesn't mind continuing with his career. Scott is praised for his perfect swing and devilishly good aim, but as bad luck would have it, he's always just a sliver short of sealing the deal completely in his favor.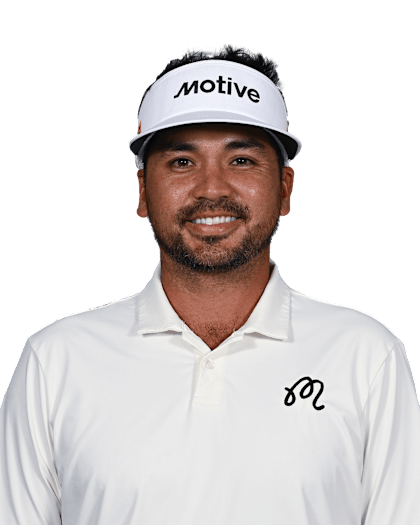 Jason Day is an unforgettable name in modern golfing. He used to hold the world's top spot, but has been dethroned since. Yet, Mr. Day doesn't seem to care about titles much unless if it's a matter of winning an individual race. This, as you can imagine, gets him all started. His U.S. Open performance was rather poor and by the time he hit the Travelers Championship he had picked up a bit, securing a Top 10 finish. Yet, Mr. Day has quite a few things to streamline still in his play. He hasn't got a title this year, which while not indicative of a waning career, is certainly to be noted.
British Open Golf Courses
It all started in Prestwick Golf Club in Scotland goes all the way back in 1860. The event is important not only about its longevity, but also because of the fact that this is the only major golf event to be played outside the United States these days.
Royal Portrush Golf Club at a Glance
| | |
| --- | --- |
| Location: | July 18-21, 2019 |
| Year Opened: | 1888 |
| Ownership: | Private |
| Designed by: | Harry Colt |
| Yardage: | 7400 |
| Official Website: | www.royalportrushgolfclub.com |
In a true British tradition, the golf course reflects the country's natural diversity. Today, the Royal Portrush venue is known as a "links course", which means that you will encounter many natural obstacles getting in the way, including pot bunkers, sand dunes and the occasional water pool that golers wil need to stay clear of.
Plus, these golf courses are often quite windy which adds another level of challenge from interfering with balls trajectory to making it more difficult to determine how to hit the golf ball. The field has been doinated by Americans, Scottish and Brits throughout the years so it's very likely to see another national win this year as well.

British Open Promises to Be a Golf Event to Remember
The Open Championship is an event that promises to gather some of the world's premier names in golfing. With the event running into its 147th edition, the British Open is indeed heavy with tradition. Woods, Molinari, Mcllroy and many others are all coming back to take their chances and see if they can compete against their likes and betters.
Latest Golf Headlines