What Is 'Each Way' Betting?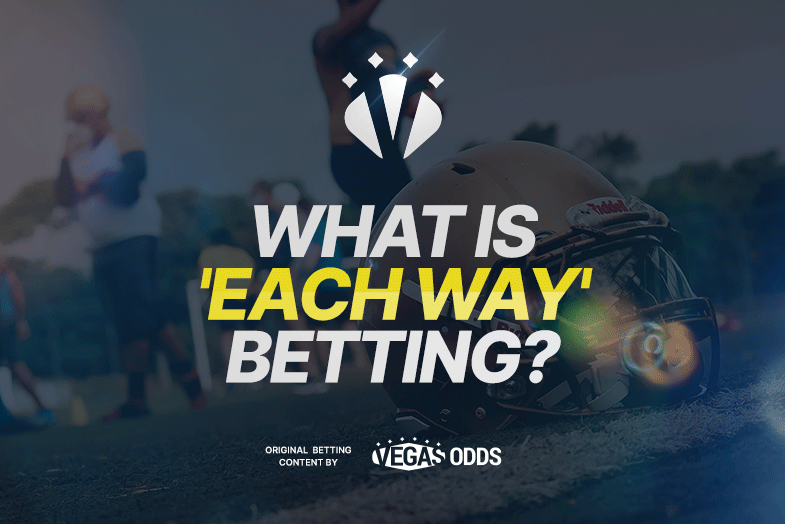 An each way bet (or "E/W" for short), is a type of sports bet that involves two separate wagers: one to win and one to place. The win portion of the bet pays out if the chosen selection wins, while the place portion pays out if the selection finishes in one of the predetermined placing positions, usually the top three or four.
How Does Stake Work in Each Way Betting?
An each way selection essentially sees the bettor place two bets. If the total stake was $10, then the first $5 is placed on the selection to win, while the other $5 is placed on the selection to finish in the top few places (This is usually from 2nd to 4th but will vary depending on the size of the field and the sportsbook)
How are Each Way Odds Calculated?
The exact odds will vary depending on the sportsbook, however, you'll usually see that the odds for the placed section of the bet are around one-quarter of the original odds available.
To illustrate the pros and cons of each way betting, here is an example of a horse that had odds of +500 to win a race, with a $10 stake being placed.
In a traditional moneyline bet, if the horse was to win your winnings would be $50 plus the return of the $10 stake, however, the horse failed to win the race you would receive nothing in return.
In an each-way bet, the return would depend on the winner of the race. Presuming the place odds were set to one-quarter of the original odds if your horse won the race the overall profit would be $31.25. ($25 from the $5 placed on the horse to win, and $6.25 from the $5 that was wagered on the horse placing)
If the horse is placed, then your overall profit would only be $1.25. This is because the $5 wagered on a win was unsuccessful, while the $5 stake is returned alongside the $6.25 payout for the horse placing.
In short, each way betting is a useful tool if you don't trust your selection to win the race or the tournament, but will result in a lower payout compared to the standard odds if it does win.
Best Online Sportsbooks for Each Way Betting
9.7


First Deposit Bonus
50% up to $1000
9.4


Sign-up Bonus
125% up to $2500
9.2


Sign-up Offer
50% up to $250
9.5


Welcome Bonus
50% up to $1000
9.1


Sign-up Bonus
100% up to $1000
8.4


Sign Up Offer
100% up to $300
8.9


Sign-up Bonuses
100% up to $150
8.7