What Does 'Spread' Mean in Betting?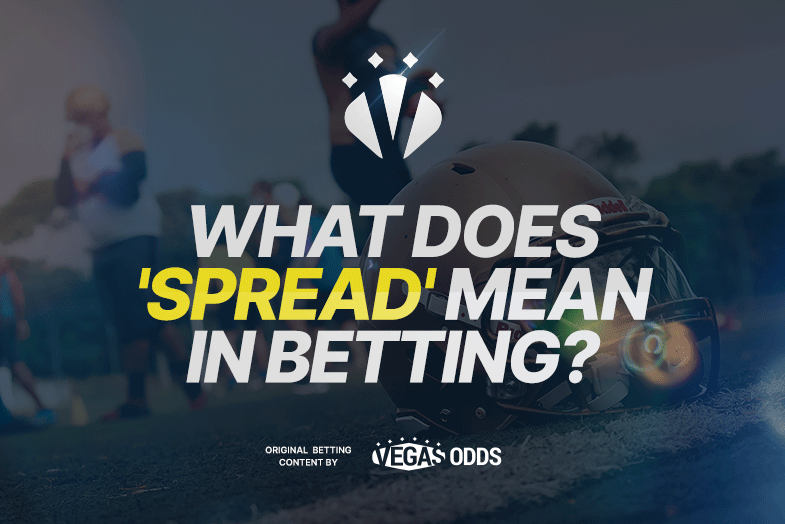 Spread (also known as "point spread"), refers to the number of points by which the perceived better team is favored over the underdog. Bettors can either bet on the favorite to cover the spread or the underdog to stay within the spread.
The idea of the spread is to offer a handicap to the favorite in order to find the number of points they are expected to win by. This number is known as the spread total and the odds for either side tend to be the same. For the underdog to cover the spread they need to either win the game or lose by less than the spread total, whereas the favorite has to win the game and win by more than the total.
How Does the Spread Work?
In a football game between the Green Bay Packers and the Chicago Bears, the Packers may be given a spread of -7.5, meaning that they are favored by 7.5 points. If a bettor takes the Packers to cover the spread, they must win by 8 or more points in order for the bet to be successful. If the bettor takes the Bears to stay within the spread, then the Bears must lose by 7 points or less or win the game for the bet to be successful.
Best Online Sportsbooks for Spread Betting
9.7


First Deposit Bonus
50% up to $1000
9.4


Sign-up Bonus
125% up to $2500
9.2


Sign-up Offer
50% up to $250
9.5


Welcome Bonus
50% up to $1000
9.1


Sign-up Bonus
100% up to $1000
8.4


Sign Up Offer
100% up to $300
8.9


Sign-up Bonuses
100% up to $150
8.7