Esports Betting Sites

Whether you love Dota 2, League of Legends, Overwatch, Fortnite, PlayerUnknown's Battlegrounds, Rocket League, Apex Legends, StarCraft II, World of Warcraft, or any other top game, you will find yourself with plenty of available gaming and betting options on your hands!
Top Esports Betting Sites in 2023
9.7


First Deposit Bonus
50% up to $1000
9.4


Sign-up Bonus
125% up to $2500
9.2


Sign-up Offer
50% up to $250
9.5


Welcome Bonus
50% up to $1000
9.1


Sign-up Bonus
100% up to $1000
8.4


Sign Up Offer
100% up to $300
8.9


Sign-up Bonuses
100% up to $150
8.7


Esports are all the rage these days. Going from a marginalized activity unworthy of attention and the preserve of social pariahs, today esports dominate headlines. Millions, and soon billions, will be invested in competitive video gaming and as the industry commands bigger audience than mainstream sporting events, a lot of people are paying attention.
With dozens if not hundreds of available matches each and every day, players and fans have grown fond of not only cheering for their favorite teams, but also committing money to guess the outcome of each individual match, tournament and even show matches.
Esports sportsbooks have already began appearing, obtaining licenses and operating with the permission of governments and lawmakers. Today, gamers stand a chance to notch up a pretty penny from their love for video gaming by simply learning how to place a bet and squeeze out a great value back for their money.
Want to know who the smart money is on? Keep reading!
What Esports Games Are Out There?
Before you can bet on esports, you will need to become quickly familiar with the available genres and see how they differ. You can be a sworn sports fan or a casual video gamer, it doesn't matter – there's something to appreciate for everyone, and if you are going to bet on esports, you might as well do it right by finding out more about the games.
Multiplayer Online Battle Arenas (MOBA)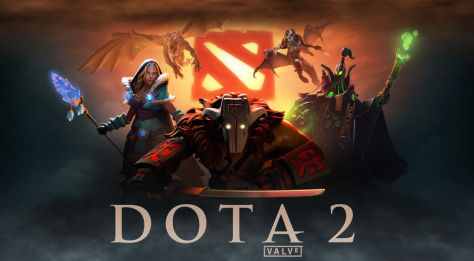 The MOBA genre was born with the arrival of Dota – a modest Warcraft 3 Map modification which became so popular that Valve picked up the developers and launched Dota 2 – a stand-alone game. What's that to esports? The game has the largest single-event player pool, awarding $25 million as part of The International – think about it as the FIFA World Cup, only it takes place every year.
Other MOBAs include League of Legends developed by Riot Games, which is arguably far more popular then Dota 2 thanks to its mild learning curve and somewhat more viewer-friendly overall experience.
The MOBA genre is big and is spawns to mobile games as well, with titles as Honor of Kings, Mobile Legends Bang Bang, and Arena of Valor being some of the most popular games in Southeast Asia and China. AoV is more focused on a Western audience, though, as it's basically HoK developed for Westerners.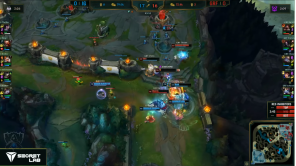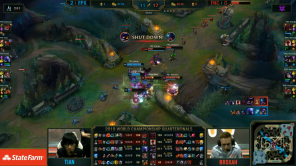 Heroes of Newerth and Heroes of the Storm were two ambitious projects that have lost their traction and are no longer considered competitive, esports games.
First-Person Shooters (FPS)
While MOBA have their charm the absolute front-runner in competitive games for years now have been the First-Person Shooters (FPS). The competitive esports FPS genre was set by such games as Half-Life and Quake, but they never become fully competitive. Halo has been an alternative to Counter-Strike, but Counter-Strike: Global Offensive (CS:GO) became the epitome of competitive shooters.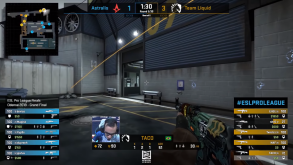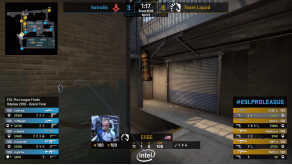 Since that time, Activision/Blizzard have made significant attempts to boost the exposure of Call of Duty, which became a franchised league, and debuted on January 24, 2020. Call of Duty League was inspired by the Overwatch League (OWL) owned by the same companies and developed for another fantasy shooter – Overwatch.
With the help of Mike Sepso, the man behind Major League Gaming (MLG), Overwatch established a completely new competitive format resembling traditional sports. Rainbow Six Siege (R6) is Ubisoft's own crack at esports that hasn't been half bad at all. The majority of esports bookies do feature bets on R6.
Battle Royale
Battle Royale games are the latest slice of action on the competitive scene. The genre was established by PlayerUnknown's Battlegrounds (PUBG) and Fortnite – two games that have been borrowing heavily from one another. While PUBG is the more tactical of the two – or so fans claim – Fortnite is quite dynamic and involves a lot of micro and macro to defeat opponents.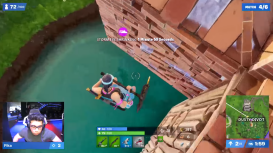 A rough comparison of PUBG and Fortnite comes close to comparing Dota 2 and League of Legends. If this doesn't wring a bell, don't panic. Suffice it to say that Fortnite is the more popular of the two in the west and Epic Games – the company behind the game – vowed $100 million in prize money for the 2019/2020 competitive season.
Meanwhile, PUBG has had quite some success in Southeast Asia (SEA) and for mobile. Both games are defining titles. They have been joined by Apex Legends, another battle royale game debuted by EA a few months back.
Digital Card Games
Believe it or not, there is an esports around digital card games, and titles such as Hearthstone and Magic: The Gathering have been extremely popular. Gwent, another card game is also building a solid community around it. Prize pools have been somewhat smaller although both Blizzard and Wizards of the Coast, the companies behind Hearthstone and MTG, have invested $1,900,000 and $10,000,000 respectively in competitive MTG. A game that tried to contest them was Artifact, Valve's surprisingly unsuccessful game.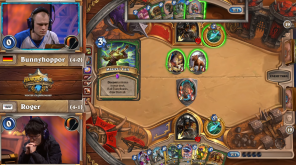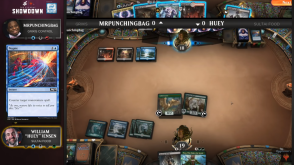 Real-Time Strategies (RTS)
Real-time strategy games such as Warcraft III and StarCraft (2) used to be synonymous of competitive video gaming. However, things have changed since the MOBA genre has arrived and CS:GO is no longer the only viable competitive shooter. RTS have a much, much steeper competitive edge and could be difficult to follow. Moreover, fans cannot enjoy them as much as they can MOBA or FPS games that have a very pleasant user-friendly focus. Hence, RTS are still a viable esports game – but the competitive field has shrunk much since the 90s.
How to Bet on Esports
Competitive video gaming is a thing and now agencies are taking a shot at esports betting, too. The popularity of video games has led to many interesting developments. From sold-out LAN tournaments with thousands of live viewers to millions around the globe tuning in to watch, the industry is booming. With an ever-growing following and a scrapped PASPA, companies are already pushing for licenses.
We can finally enjoy placing a wager on the outcome of The International or the World Champions. If these terms don't yet make sense to you, fear not. The concept is really simple, and we will walk you through it.
Exploring the Bets
Looking for the perfect match for your esports betting efforts? It's understandable that you will only want the best options for yourself. That's why we cover the bets available in competitive video gaming and help you understand them so your wagers may never fall short of the mark. With so many options, you will have plenty to pick from.
Most esports betting sites want to ensure that you never feel constrained nor lack choice. That's why the possible bets will come in many forms, although the majority of companies have agreed to operate with several terms. Normally, you will end up with two parent (or at least most common) categories known as match betting and tournament betting. From thereon you may also see:
Money Lines
Handicap Lines
Totals
Propositions (or prop bets)
Over/Under (very similar to totals)
Futures
Live Betting
Each of these options will have a set of instructions that is slightly different from the last one. To cover the basics, match bets will consist in choosing which team to back as the most likely winner in a single game.
Tournament Bets
Tournaments are slightly different in-so-far as you will have to make predictions about the outcome of an entire competition as opposed to trying to pinpoint the winner of a single game. These wagers require a bit more foresight and familiarity with the participating parties.
Though the odds alone are a good gauge of what a match's result is likely to turn out to be, in esports betting there are many value betting situations occasioned by the agency's own inexperience, so keep this in mind.
Let's have a closer look at the possible wagers here and make sure we understand them completely before we take the next step:
Money Lines – Money Lines are like a match bet, and they are the most common form of betting you can encounter. Basically, you will see the odds for a match and have to decide on which team to bet. In the example above, Mousesports are listed as the favorite.
Handicap Betting – Handicap betting is a situation whereby the agency introduces a spread that needs to be covered. If your wager covers it, you win. In simple words, you have team A and team B playing against each other. Team A is the favorite, so the bookmaker decides to give Team B 3 points advantage. Then you choose to back Team B as the winner of the game. Before the game even begins, in the eyes of the bookmaker, the result stands at Team A 0 – Team B 3, which means that if Team A scores 2 goals or less, your wager (backing Team B) still wins. This form of betting is also called spread betting.
Totals – In esports, the possibility to bet on totals is quite diverse. You can choose a total bet that focuses on the count of maps played or total kills, points, or rounds. There are other possible Totals which will vary based on the gaming title you have chosen.
Over/Under – Very similar to totals, you simply have to make a prediction about whether the results will be under or over a certain number. The results could be matches, kills or some other metric inherent to the game you are betting on.
Proposition bets (prop bets) – Proposition bets in esports can feature a number of interesting conditions, including "how many kills have been scored by a player", "which team will draw the first blood", "will a game extend over a certain period", "will there be a pause and if so how long".
Futures – Similar to tournament bets, you are making a bet on a future outcome of a game or the entire competition. The earlier you place your prediction, the higher your yield would be, assuming you are right.
Live Betting –This is the most intense form of betting with odds changing rapidly and you having to make split second decisions. Because of this, this type of betting is best for those who have amassed months of experience and esports-specific knowledge.
These categories sum up what sort of bets you can make. Our advice is to stick to match bets (money lines) as they are arguably the best form of esports betting simply because they minimize the risk that the activity carries. Now that we have covered the types of bets you can make, let's focus on the actual strategy that will help you understand the activity in greater detail and outsmart the agencies.
The Strategy

When you arrive at an esports agency, you will see that you have quite a few options. Making sense of this can be a bit daunting at first, but we are here to help.
Esports is different than mainstream sports, because, apart from the objective of the game, you also have to consider the hundreds of heroes and in-game avatars that players can choose from and the hundreds of abilities that come with those heroes and avatars. Some esports, such as Rocket League and Counter-Strike: Global Offensive, are easier to understand and follow. Others, will demand that you spend a little more time with them to understand how they actually work.
Let's see what the specific elements of success in esports betting are. For your convenience, we have outlined the principle guidelines that will help you make an informed decision and follow up with a bet.
Know the Esport – In esports, being intimately familiar with the players, teams, and tournaments helps a great deal. If you are new to gaming, you will need to spend some time researching, and in the very least, playing the tutorials. Games such as League of Legends (LoL) or Defense of the Ancients (Dota) 2 have very accommodating introductions that are fun to play. There are dozens of highly professional streams that will allow you to keep up to date with the newest happenings on the professional scene and improve your expertise.
Understand Teams & Players – Following the competitive scene in any game will allow you to gain insight into who the most valued players are. If it's an individual esport, the skill of the player will be of the greatest importance. If we are talking about a team sport here, you will need to consider a lot more. Teams work well together because they have spent thousands of hours drilling strategies. However, a single player may still have a huge influence on the outcome of games even in team esports, such as LoL and Dota 2. Do consider how long the team have been playing together and what their most recent results are.
Keep Your Ear to the Ground – As the esports scene progresses, there are a lot of last-minute changes. The Dota 2's community has seen a lot of stand-ins or teams dropping out in the last days, unable to attend over visa issues or changes in the overall strategy of teams. This happened just recently with the ESL One Hamburg (a Dota 2 competition) and the Summer Brawl (another Dota 2 event), seeing important reshufflings. It's important to see how your bookmaker will handle such issues as well, especially if you have already placed the bets. Some agencies explicitly state that in the case of a cancelled match or a player being replaced (assuming you have bet on a player that is being replaced that is), you will not be reimbursed, even though there is no way to predict such circumstances. Naturally, there are those companies that seek a more lenient approach and gladly offer you to move your money to another game. You can anticipate such events by following the game and teams closely.
Bank on Your Knowledge – Most people who engage in esports betting develop a keen sense for it that stems from a genuine interest in the esport they are following. Once you've reached this stage, you are likely to start noticing things that agencies may fail to spot. As a result, you will be able to diversity your betting options. You can pick something different from the Money Lines or place an early Future to make an absolute killing if you believe you have spotted the makings of a champion in a particular team. Nobody expected Fnatic to make it all the way to the World Champions, for example, but they did, and they will be playing for the title. With this in mind, you can use your knowledge to explore betting options that aren't limited to Money Lines. Prop bets will be an interesting alternative if you feel confident that you can pinpoint conditions that are not known to the public, and perhaps even the betting agency itself.
Fade the Crowd – It's a strategy whereby you need to follow how public sentiment changes. This strategy has you bet with the house against everyone else. If more people are betting on the favorite, the points will go up, and you should go with the underdog. Conversely, if people are backing the underdog, their points will start going up, in which case you may want to consider the favorite as your next bet to consider. This strategy will require you to follow how the odds change from one week to the next, or even daily. A flaw with this stratagem, however, is that you cannot be certain if the public is indeed betting on a certain option nor that the house is right to still expect that a team has a better chance of winning over another.
Compare Odds – Esports betting is just like any other form of betting. You need to always seek the most beneficial situation, which will help you advance your bankroll while minimizing the risk. This means hunting for the best odds and that in turn equals having at least a handful of bookmakers to pick from. With the competition growing, there are many esports betting sites that offer to cover the same events. In fact, any agency that is part of the mainstream is offering the major events of every esports it features. Do explore the available odds and compare them in an attempt to identify a value betting situation. Value betting simply stands for a betting option whereby you think that a company has overestimated or underestimated the chances of a certain team winning, giving you a unique opportunity to make a solid return on your investment.
Focusing on the Bookmaker – Just as you would hunt for the best odds out there, you need to equally focus on the best esports sites, which will provide you not only with excellent odds, but guarantee the integrity of the activity. This means that licenses will become increasingly important and we advise you to always check the reputation of a given bookmaker.
Skip a Bet – If you are either not sure of who the possible winner would be or the bet offers a minimum return, you may be better off not placing a wager in the first place. Part of being successful at the game is to know when to participate and when to sit on the lines and enjoy the show.
Choose Simpler Titles – Esports can be difficult to grasp. The cited examples, Dota 2 and LoL are complexed games that will require at least a couple of dozen hours of study before you can grasp its true essence. Thankfully, there are a lot of games that you can actually pick up quicker, such as Counter-Strike: Global Offensive (a shooter) and Overwatch (another shooter with a slightly more complicated gameplay). Rocket League is a perfect esport to bet on for beginners, because it is understood as soon as you have watched a game, more or less. When starting out, we would recommend to either go with a shooter title or spend more time studying up the difficult ones.
Everyone can provide you with tips, but in order to succeed – you will need a strategy. We recommend sticking to known games and straightforward bets. The type of bets that are simple in nature and allow you to make easy decisions often turn out to be the most lucrative, too.
Of course, in order to dominate the bookmakers, you will have to rely on your game-specific knowledge and this comes with time, patience and discipline. Make it easy on yourself and don't jump the gun. Go with the flow and revisit the guide as often as you need until you have become a bit of an esports betting expert yourself! Thank you for reading through and good luck!
Latest Esports Headlines