NFL Offseason '23: Draft Grades, Super Bowl Odds, and Schedule Predictions
NFL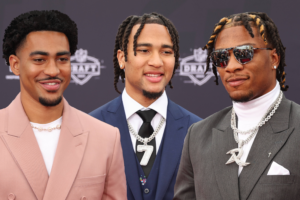 The 2023 NFL Draft has concluded, after taking place from April 27 to April 29.
The schedule for the upcoming 2023-24 NFL Season was released on May 11th.
Let's take a look at each team's outlook for the upcoming season, with Week 1 approaching.
---
Jump to:
---
NFC East
Philadelphia Eagles (+850)
The Eagles took a major risk in the draft, selecting Georgia DL Jalen Carter. Carter was involved in an accident that killed two people, and showed up to the NFL Combine out of shape. If he pans out, their Bulldog-heavy defense will get that much tougher.
Draft Grade: A-
Record Prediction: 12-5
New York Giants (+4500)
No one had a better draft than the Giants, who watched three prime talents fall to them in the exact positions they needed to address the most. This season will be a key test for Daniel Jones, who now has all the support he needs on offense.
Draft Grade: A+
Record Prediction: 11-6
Dallas Cowboys (+1400)
The Cowboys reached in the 1st round of the draft, but finished the weekend with 8 total selections. They need help on their rapidly declining offense, but didn't address it much. TE Luke Schoonmaker will be key as a rookie blocker and pass catcher.
Draft Grade: C-
Record Prediction: 9-8
Washington Commanders (+6000)
Washington got an undersized CB in Forbes in the 1st round, but he's a player with an incredible amount of upside. He should help shore up a defense that is still waiting for Chase Young to return to form. This could be a long year for them.
Draft Grade: B-
Record Prediction: 5-12
---
NFC North
Detroit Lions (+2200)
The Lions shocked everybody with their early selection of RB Jahmyr Gibbs. They had a strong overall draft, but eyes will definitely be on Gibbs to perform at a level befitting of a top-12 pick. The Lions are finally close to making the postseason.
Draft Grade: C-
Record Prediction: 10-7
Minnesota Vikings (+4000)
Minnesota got the perfect replacement for Adam Thielen in the slot, selecting WR Jordan Addison. I'd expect Addison to lead all rookies in targets in a pass-heavy offense, as the #2 option behind Jefferson. The Vikings still need help on defense.
Draft Grade: B+
Record Prediction: 9-8
Green Bay Packers (+4000)
As the Packers get set to move on from Aaron Rodgers, they focused heavily on offensive weapons in the draft. They selected 3 WRs, 2 TEs, a RB, and a QB, being perhaps a bit wasteful with their bevy of picks. It'll be up to Jordan Love now.
Draft Grade: C
Record Prediction: 7-10
Chicago Bears (+6000)
The Bears got some much-needed protection for Justin Fields in the first round, and then filled out their roster with several picks on days 2 and 3. Chicago seems to be moving in the right direction, but the defense declined, and the offense is shaky.
Draft Grade: B-
Record Prediction: 5-12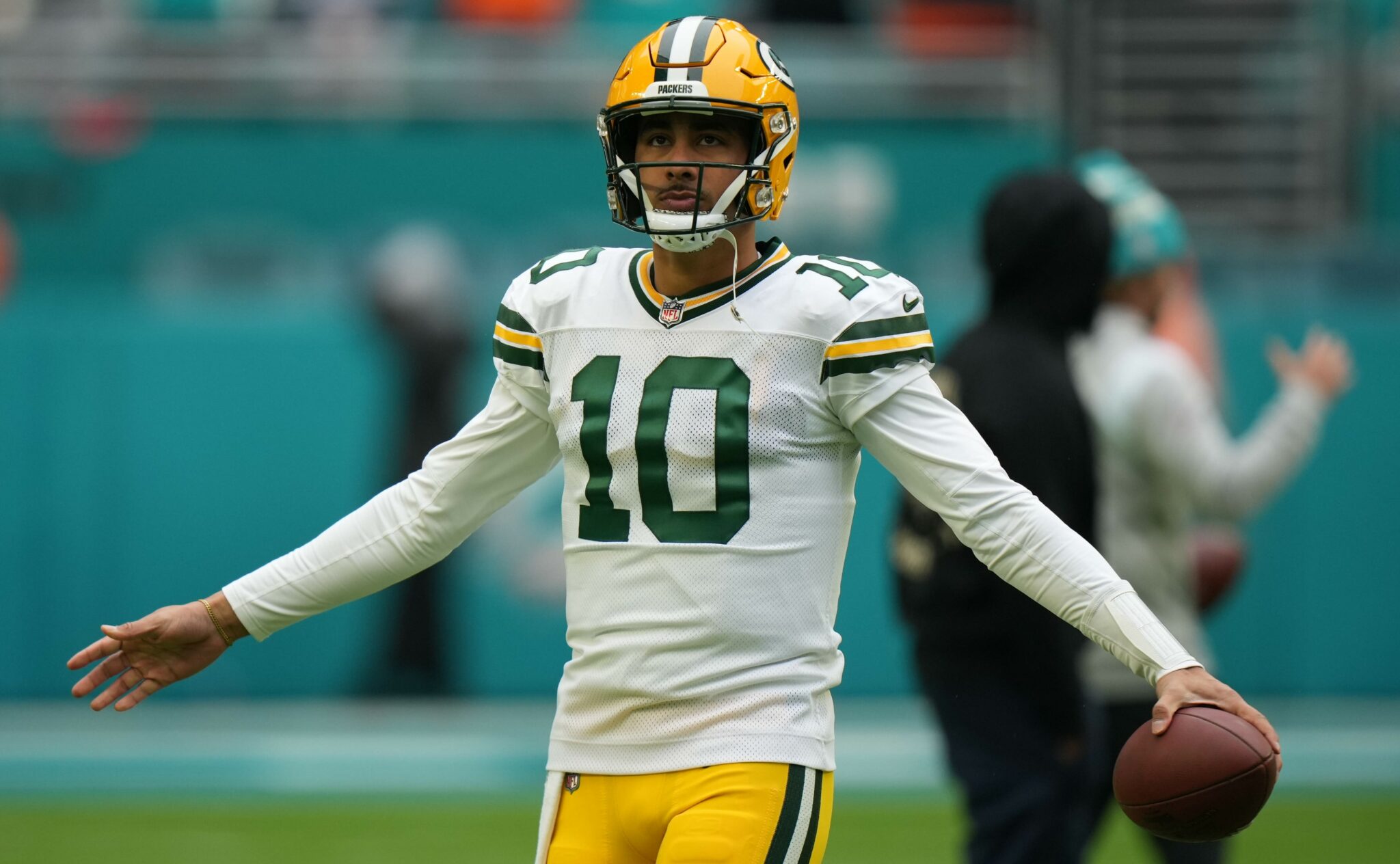 NFC South
New Orleans Saints (+3500)
The Saints added some key pieces to an already improving defense in the draft. They didn't have a ton of selections, but they addressed what they could. QB Derek Carr should give New Orleans a change at winning a weak NFC South division.
Draft Grade: C+
Record Prediction: 9-8
Carolina Panthers (+6000)
Bryce Young is officially a Carolina Panther. The new franchise QB that they traded up to acquire turned out to be Young, who is the most NFL-ready QB in the class. Carolina added DJ Chark, Adam Thielen, and Jonathan Mingo to the mix.
Draft Grade: A-
Record Prediction: 8-9
Atlanta Falcons (+5500)
The Falcons got arguably the most talented player in the draft in Bijan Robinson. Had the RB position not changed so much over the years, he could have been the top selection. Arthur Smith wanted a Derrick Henry here, but this pick comes with risk.
Draft Grade: B+
Record Prediction: 8-9
Tampa Bay Buccaneers (+7500)
Tampa Bay is now in its post-Tom Brady era. With many aging starters on both sides of the ball, the Bucs are entering a full rebuild. They addressed some key defensive needs in the draft, but will probably be in a similar position next offseason.
Draft Grade: B-
Record Prediction: 6-11
---
NFC West
San Francisco 49ers (+950)
The 49ers didn't have any selections until the 3rd round, so it's hard to grade them. Their loss of these selections to acquire Trey Lance doesn't look great right now, but the selections themselves were solid. Kicker Jake Moody was a great pick.
Draft Grade: C+
Record Prediction: 12-5
Los Angeles Rams (+6000)
The Rams once again had no 1st-round selection in this year's draft, still paying off the price of their 2022 Super Bowl title. They found a good one in C Steve Avila in the 2nd-round, and built some key depth after that. They will improve with Kupp back.
Draft Grade: B-
Record Prediction: 7-10
Seattle Seahawks (+4000)
Seattle came away with the consensus top WR in the draft, Jaxon Smith-Njigba. If his injury history can stay behind him, JSN should be another stellar weapon for Geno Smith next to DK Metcalf and Tyler Lockett. Kenneth Walker III returns as well.
Draft Grade: A
Record Prediction: 9-8
Arizona Cardinals (+18000)
The Cardinals have a lot of concerns surrounding their franchise and the health and status of QB Kyler Murray. They added some protection for Murray in the 1st-round, and a replacement for JJ Watt in the 2nd. Arizona still has a lot to work out.
Draft Grade: B-
Record Prediction: 4-13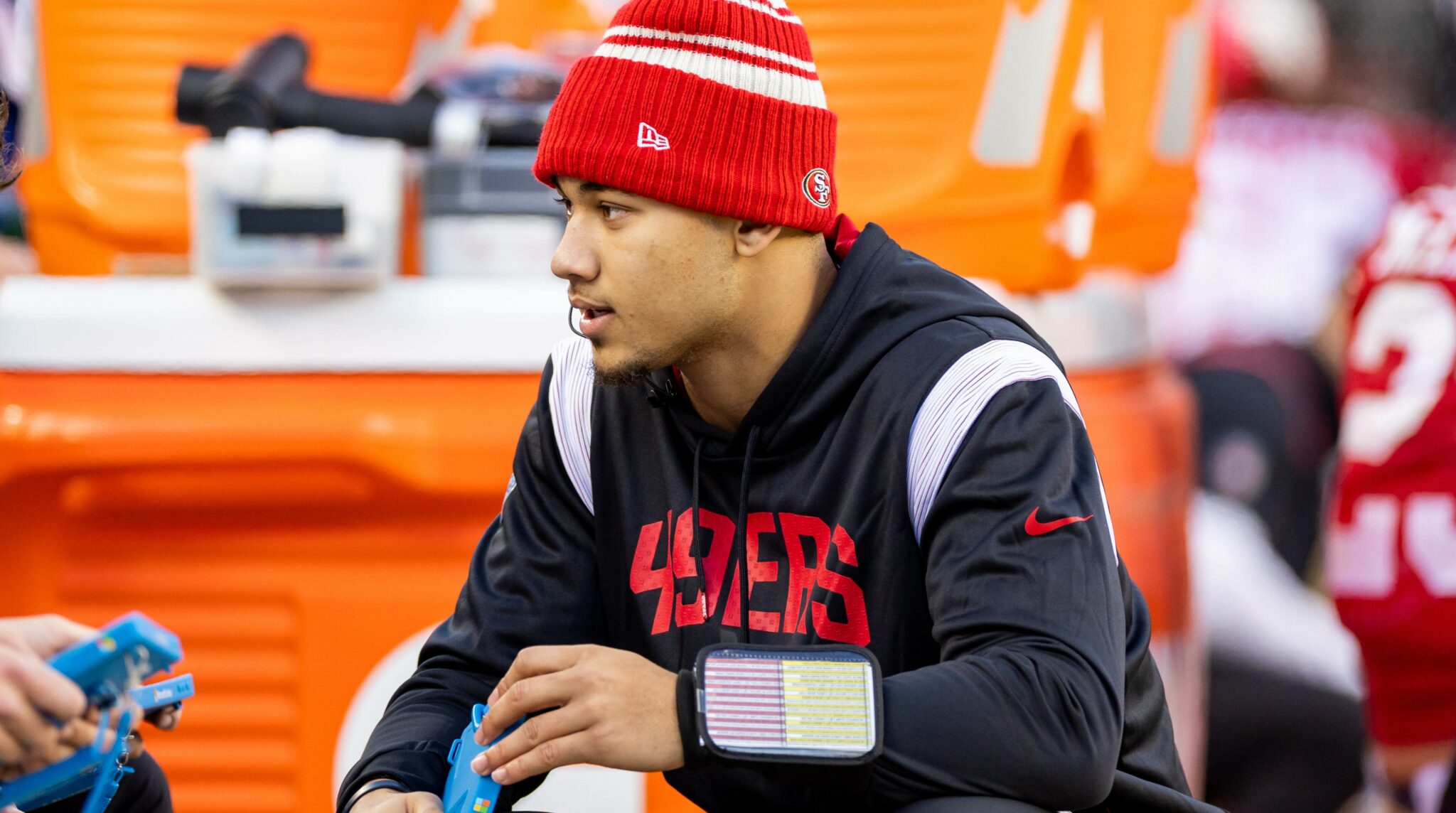 AFC East
Buffalo Bills (+900)
The Bills picked up a major weapon in TE Dalton Kincaid in the 1st-round, adding another big body to the receiving core to support Josh Allen. Buffalo also shored up their offensive line with G O'Cyrus Torrence. It was another solid draft for the Bills.
Draft Grade: B+
Record Prediction: 12-5
Miami Dolphins (+2500)
Miami forfeited their 1st-round pick in this year's draft, and lost some other picks in the Tyreek Hill trade. That trade was certainly worth it, but the Dolphins only had 4 picks in this year's draft. If they can stay healthy, they should be good again.
Draft Grade: D
Record Prediction: 10-7
New York Jets (+1400)
After having the best draft class of any team in the 2022 draft, the Jets completely flopped this year. They reached on several picks, acquiring some unique talent in the process. Maybe they'll prove people wrong, but I don't trust the new Jets yet.
Draft Grade: D+
Record Prediction: 9-8
New England Patriots (+4500)
Belichick and company had another strong night in this year's draft. They watched as highly rated CB Christian Gonzalez slid right into their laps, and then added a ton of defensive depth after that. The Patriots still have work to do to rebuild fully.
Draft Grade: A-
Record Prediction: 7-10
AFC North
Cincinnati Bengals (+1000)
The Bengals had a solid draft, filling some major defensive needs. Myles Murphy should be an instant starter. With an already dangerous offense, Cincinnati is a top-tier defense away from being a true Super Bowl contender. They're getting close.
Draft Grade: A-
Record Prediction: 12-5
Cleveland Browns (+2800)
The Browns are still paying for the Deshaun Watson trade in picks, which may wind up being one of the worst trades in NFL history. Watson was unbelievably shaky on the field after his 11-game suspension. They need him to return to form asap.
Draft Grade: C-
Record Prediction: 7-10
Baltimore Ravens (+1800)
Baltimore got an explosive WR in Zay Flowers in the 1st-round. Flowers may wind up being the best WR in the class, and will fill a major need for the newly re-signed Lamar Jackson. The Ravens seem to have a lot of their recent troubles behind them.
Draft Grade: A
Record Prediction: 11-6
Pittsburgh Steelers (+6000)
Pittsburgh had an incredible draft, locking down much-needed protection for QB Kenny Pickett, and acquiring hometown kid Joey Porter Jr, who had slid out of the 1st round. The Steelers have been speedrunning their post-Roethlisberger rebuild.
Draft Grade: A+
Record Prediction: 10-7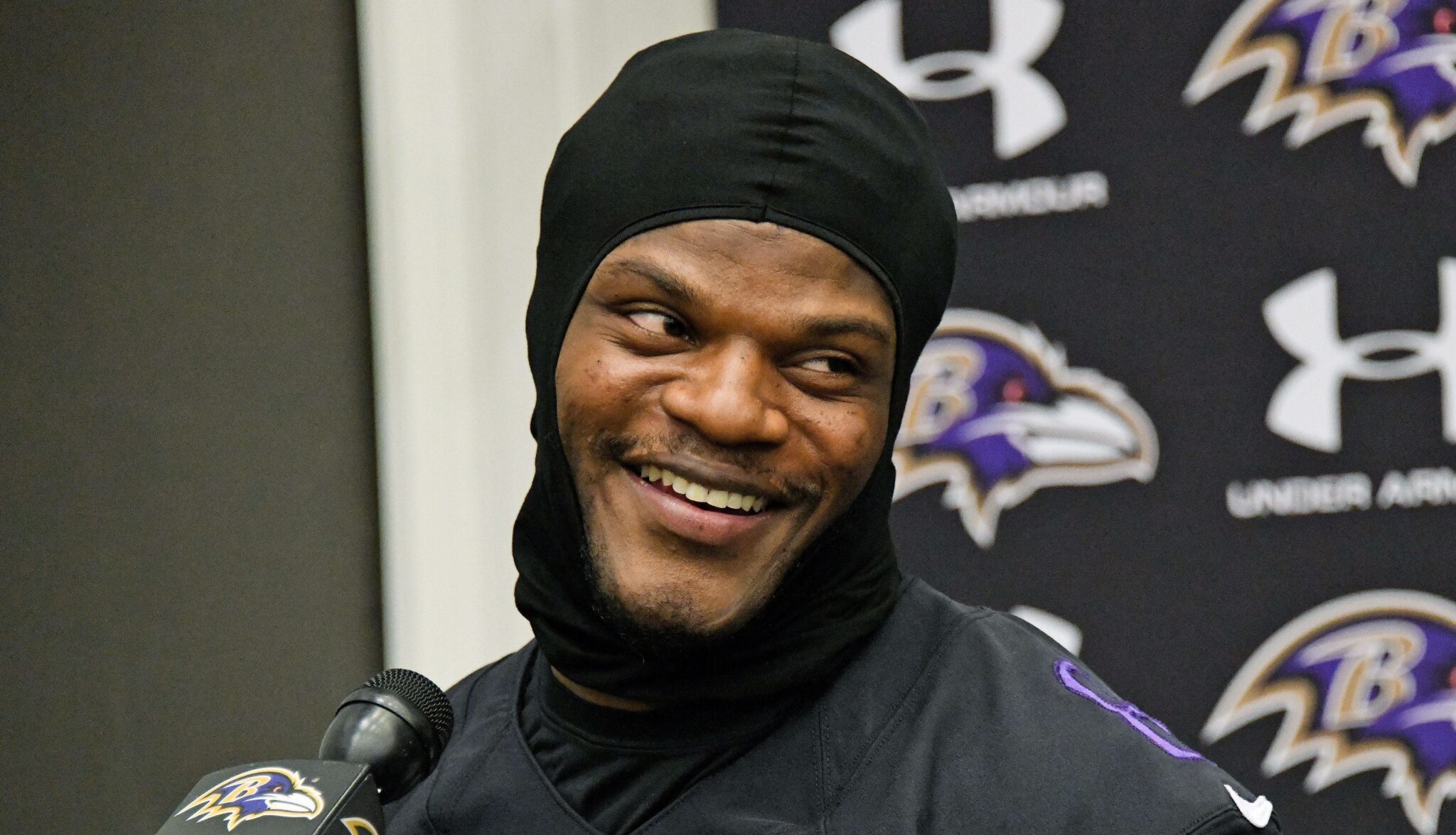 AFC SOUTH
Jacksonville Jaguars (+2500)
The Jaguars have emerged as the clear favorites to win their division this year, after finishing last season strong. Their draft wasn't particularly impressive, but they made a ton of selections. Jacksonville should continue to climb the ranks.
Draft Grade: C
Record Prediction: 11-6
Indianapolis Colts (+10000)
The Colts selected their QB of the future, locking down the dynamic Anthony Richardson. His ceiling is sky-high, but he may take a bit of time to get NFL ready. Even if it's Gardner Minshew under center, the Colts should be much better in 2023.
Draft Grade: A-
Record Prediction: 8-9
Tennessee Titans (+7500)
Tennessee got perhaps the best OL in the draft in Peter Skoronski, which set them up for success. That said, I hate giving up on a developmental prospect like Malik Willis this soon, and I'm not yet sold on Will Levis. Henry's window is also closing.
Draft Grade: C-
Record Prediction: 5-12
Houston Texans (+18000)
Houston's draft was a bit odd. They got the QB they wanted, and Will Anderson is a stellar talent. The problem is that they gave up too much. Giving away next year's 1st-round pick may cost them a shot at Marvin Harrison Jr. That's a huge mistake.
Draft Grade: C-
Record Prediction: 4-13
---
AFC West
Kansas City Chiefs (+600)
The Chiefs had another good draft, filling a need with every selection they made. There was nothing sensational done by Kansas City, but they are already the favorites to win yet another Super Bowl. They should be in for another good season.
Draft Grade: B+
Record Prediction: 14-3
Denver Broncos (+4500)
The Broncos had already lost this draft before it even started, after trading an unreasonable amount of capital for a declining Russell Wilson. Denver made fine selections with the picks they had, but management still deserves a failing mark.
Draft Grade: F
Record Prediction: 4-13
Los Angeles Chargers (+2500)
Los Angeles invested heavily in the TCU Horned Frogs in this draft. They selected both of their top WRs, Quentin Johnston and Derius Davis, as well as QB Max Duggan. Johnston will be great, and LB Daiyan Henley is another strong pick for the Bolts.
Draft Grade: A
Record Prediction: 12-5
Las Vegas Raiders (+5500)
After finally parting ways with QB Derek Carr, the Raiders did a good job of building around an inconsistent Jimmy Garoppolo. Tyree Wilson should make an immediate impact on their defense, and Mayer is a big body for the offense.
Draft Grade: A-
Record Prediction: 5-12