UFC 294 Preview: Shara Magomedov vs. Bruno Silva Prediction, Odds, and Picks (Oct 21)
MMA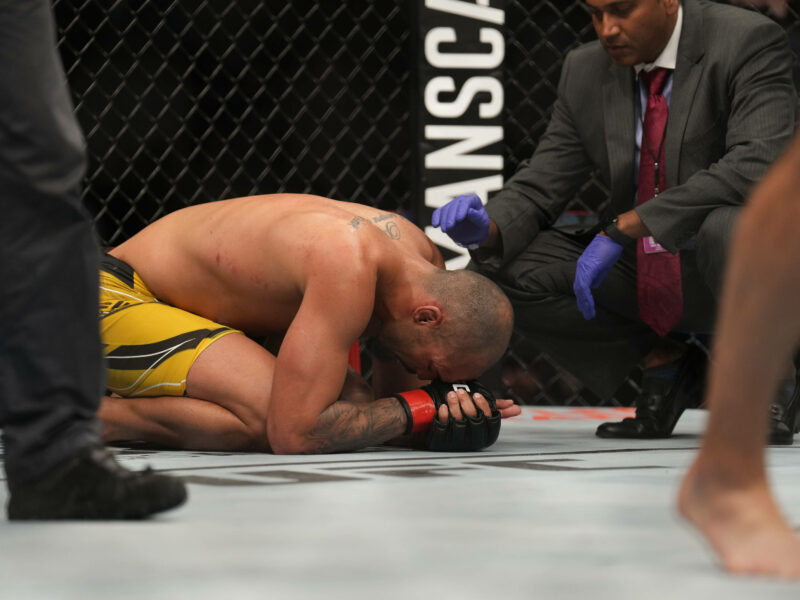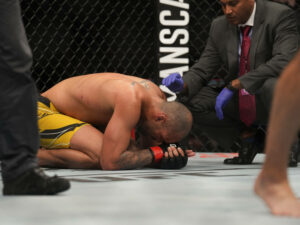 Sharabutdin Magomedov is an 11-0 Dagestani fighter who's making his UFC debut this coming Saturday.
"Shara Bullet" lost his right eye a few years ago but is 7-0 since coming back to the mixed martial arts universe.
Magomedov is a kickboxing expert with a knockout-to-win ratio of 90.90%; Bruno Silva's KO percentage is 86.95%.
Sharabutdin Magomedov vs. Bruno Silva is the fight that will kick off the UFC 294 action on Saturday, October 21, 2023, at Etihad Arena in the United Arab Emirates. This is going to be Magomedov's first fight in the UFC, and he's fighting a guy who's already fought seven fights in this promotion. Nevertheless, "Shara Bullet" is still seen as a -260 favorite.
---
How to Watch
When: Saturday, October 21, 2023, at 2:00 p.m ET
Where: Etihad Arena, Yas Island, United Arab Emirates
How to Watch: PPV
---
Odds
---
Fight Preview
Sharabutdin Magomedov is another MMA prospect spawning from Dagestan. Knowing that he's from this part of the world, you'd think that the 29-year-old undefeated fighter is a proficient wrestler like Khabib or Islam Makhachev. However, this guy is all about kickboxing. This explains why 10 of his 11 wins happened by KO/TKO.
That's not the only interesting thing about Shara. This guy is known for his short temper, which got him at the center of many controversies over the years, both in and outside the MMA cage. Probably the best example is when he attacked a couple who were kissing in public, which apparently offended his religious feelings. On another occasion, he punched his opponent in the head during a grappling contest.
Still, the most peculiar thing about this guy is that he's got only one eye. Yep, that's right, Shara injured his right eye during a sparring session in Thailand and it had to be surgically removed after getting infected.
This is the reason why he didn't fight from March 2018 to July 2021. But after he made his comeback, he went 7-0, with six wins by KO/TKO. In his most recent fight, he defeated his opponent by a knockout after only eight seconds.
READ ALSO: UFC 294 Preview: Ikram Aliskerov vs. Warlley Alves Prediction, Odds, and Picks (Oct 21)
Fast-forward 10 months and Shara is fighting again. He's making his UFC debut in the first preliminary fight of UFC 294, which is going to be his toughest challenge so far. It's because he's fighting Bruno Silva (23-9), a prolific striker who's got a knockout-to-win percentage of 86.95%.
---
Shara Magomedov vs. Bruno Silva Prediction
If you're wondering why Shara Magomedov's odds are -240, it's not just because he's 11-0 in his pro career. It's also because Bruno Silva's not been great lately. The Brazilian is 1-3 in his last four fights, with two of his losses happening inside the distance (submission).
What's interesting, however, is that he's never lost a fight by a knockout. And this guy did fight some hard hitters, most notably Alex Pereira, with whom he fought for the full 15 minutes. This explains why Silva's fighting nickname is "Blindado" which translates to "armor-plated."
READ ALSO: UFC 294 Preview: Magomed Ankalaev vs. Johnny Walker Prediction, Odds, and Picks (Oct 21)
If "Poatan" was unable to knock Bruno Silva out, Shara Magomedov won't do it either. We do, however, think the one-eyed Dagestani monster will outstroke Silva. Our prediction is that he's going to land more strikes and cause more damage, which in turn, will make the judges score in his favor.
Free Pick: