Pennsylvania Sports Betting

Pennsylvania, along with New Jersey, was one of the states pushing in the courts for the right to legalize sports gambling. As a result, Pennsylvania sports betting operators were among the first to launch – both retail and mobile sportsbooks.
State lawmakers advocated for all types of gambling, but especially sports betting. When the Supreme Court ruled the Professional and Amateur Sports Protection Act of 1992, or PASPA, unconstitutional, Pennsylvania was ready to act, and it did.
PA sports bettors didn't have to wait long either and on November 16, 2018, the Hollywood Casino at Penn National became the first physical property to accept retail wagers. A whole lot of sportsbooks have joined since with 11 properties offering retail betting options.
More importantly, Pennsylvania online sports betting launched on May 28, 2019, over a year after the federal ban was struck down. This led to a whole lot of PA sports betting apps launching in the Keystone State.
Sports Betting in Pennsylvania: Where Can You Place a Bet?
Today, there are 11 retail sports betting venues in PA and almost as many mobile betting apps. Kambi, William Hill, FanDuel, and DraftKings have been the main suppliers of sports betting solutions for PA until recently, but the ranks of available operators have swollen significantly.
The latest betting facility to open was the Unibet Sportsbook at the Mohegan Sun Pocono on September 27, 2019, introducing Unibet's second betting facility in the U.S.
Here's a breakdown of all available sportsbooks in Pennsylvania along with contact information and address:
| | | | |
| --- | --- | --- | --- |
| Property | Type | Address | Contact Number |
| Hollywood | Commercial | 777 Hollywood Blvd, Grantville, PA 17028 | (717) 469-221 |
| Harrah's Philadelphia | Commercial | 777 Harrah's Blvd, Chester, PA 19013 | (484) 490-1800 |
| Mohegan Sun Pocono | Tribal | 1280 PA-315, Wilkes-Barre, PA 18702 | (570) 831-2100 |
| Mount Airy | Commercial | 312 Woodland Rd, Mt Pocono, PA 18344 | (877) 682-4791 |
| Parx | Commercial | 2999 Street Rd, Bensalem, PA 19020 | 888) 588-7279 |
| Presque Isle Downs | Commercial | 8199 Perry Hwy, Erie, PA 16509 | (866) 374-3386 |
| Rivers | Commercial | 777 Casino Dr, Pittsburgh, PA 15212 | (412) 231-7777 |
| SugarHouse | Commercial | 1001 N Delaware Ave, Philadelphia, PA 19125 | (877) 477-3715 |
| South Philadelphia Race & Sportsbook | Commercial | 700 Packer Ave, Philadelphia, PA 19148 | (215) 551-8270 |
| Valley Forge Race and Sportsbook | Commercial | 600 Cresson Blvd, Oaks, PA 19456 | (610) 650-0100 |
Every Sportsbook in PA in Detail
In the year since Pennsylvania sports betting arrived, much of the sports handle has shifted online. In July 2019, Pennsylvania's online sports betting portals claimed 65.5% of the total handle wagered, showing a promising trend.
Yet, retail sportsbooks remain open and as busy as ever. For your comfort, we have compiled a detailed list with a brief overview and details of each retail betting facility.
Hollywood Casino x William Hill
The Hollywood Casino is located at Penn National Race Course and it was the first to open on November 16, 2018, partnering up with British betting agency William Hill. The sportsbook covers a number of sports, including:
Football
Basketball
Hockey
Baseball
MMA & many more
You may place any number of sports bets on both professional and collegiate events and pick from an array of possible wagers such as straight bets, futures, in-play, and more.
Opening Hours
Monday – Friday: 11 AM – 12 AM
Saturday – Sunday: 10A M-12 AM
Harrah's Philadelphia x Scientific Games
Property of Caesars Entertainment, Harrah's Philadelphia is one of the flagship sportsbooks in PA that opened on January 24, 2019. The property has teamed up with Scientific Games to deliver a betting product of top-notch quality and multiple sports, including professional and collegiate sport.
The lounge has 45 large screen TVs allowing fans who are tempted to come and watch in person to enjoy the action without ever missing a thing. The venue is simply known as 'The Book,' and it offers a number of tasty cheap beverages.
Opening Hours
Monday – Friday: 11 AM – Close
Saturday – Sunday: 10 AM – Close
Mohegan Sun Pocono x Unibet
One of the latest arrivals in Pennsylvania is the Mohegan Sun Pocono sportsbook which has teamed up with Unibet for a unique and unrivaled experience.
There are 6 sports betting terminals, 28 FT-wide HD video screens, and 1,130 dedicated spaces for fans to enjoy and place their wagers. The property was launched on September 27, 2019. Presently, you can place a number of bets, including:
Straight bets, Parlays and Round Robin
Fixed odds
Money Lines
Prop Bets
In-Play betting
Opening Hours
Sunday – Saturday: 11:00 AM – Midnight
Mount Airy x Fox Bet
Teamed up with the latest arrival on the sports betting scene – FOX Bet – Mount Airy has the ambitions to offer top-notch betting quality. The retail site has just about enough to offer all fans who love to come in and place a wager in person, or enjoy the 7,000 square feet of dedicated betting space.
Plus, there is a twist – sports fans can also hop over to the PokerStars room which offers 12 poker tables available to anyone willing to take a time off the kiosks and HD widescreen TVs in the lounge.
Retail operations opened in September 2019.
Parx Casino x Kambi
Parx Casino's sportsbook is a solution developed with the help of Kambi and sworn to bring PA sports bettors the best possible experience. Whether you venture and bet retail or opt for the dedicated sports betting app, you will find the experience to be quite satisfying.
At Parx, you may bet on all your favorite sports, including college and professional basketball and football, baseball, golf, and many more. In addition, there are dedicated iOS and Android apps to download either directly or through the Apple App Store.
Opening Hours:
Monday – Thursday: Noon – 11 PM
Friday: Noon – Midnight
Saturday: 10 AM – Midnight
Sunday: 10 AM – 11 PM
Presque Isle Downs x CDI
The sportsbook at Presque Isle Downs is owned by CDI and it operates under the BetAmerica brand. The venue comes with 50 kiosks across various parts of the facility, including a non-smoking area, The Hub Center bar, Bar 90, and other amenities.
Rivers x Kambi
Rivers Casino opened at the end of last year on December 13, 2018, offering some fantastic options for bettors in the region. The property's lounge comes with 10 TVs and a rather spacious venue to allow you to bet in person.
Similarly, the Rivers Sportsbook is already available as an online app, which makes it even simpler for participants to make their wagers. The sportsbook offers a number of available sports, including:
Football
Hockey
Boxing
Basketball & other
Opening Hours:
Monday – Thursday: 10 AM – Midnight
Friday: 10 AM – 1 AM
Saturday: 9 AM – 1 AM
Sunday: 9 AM – Midnight
Sugar House x Kambi
Partnered with Kambi, SugarHouse is one of the most innovative sportsbooks in the state. While many retail books have built their online betting sites as an extension of a land-based venue, SugarHouse has completely reinvented its own.
You can bet on over 60,000 markets – depending on the time of the year – via the mobile app and enjoy a variety of bonuses. Located on the banks of the Delaware River, SugarHouse is more than a sportsbook, and travelers, holiday-goers, and sports fans will find the venue to be exactly what they need.
SugarHouse also operates a sportsbook in New Jersey, which has helped it enter the Keystone State and establish a footprint quickly. SugarHouse also launched on December 13, 2018, coinciding with Rivers' roll-out.
Opening Hours:
Monday – Friday: 11 AM -1 AM
Sat – Sun: 9 AM to 1 AM
South Philadelphia Race & Sportsbook x Kambi
South Philadelphia opened sports betting operations in PA on January 16, 2019, becoming the 5th operator to do so. A quick partnership with Kambi guaranteed that the sportsbook will have access to cutting-edge technology, which in turn helped build a flawless user experience.
The venue was previously known as the South Philadelphia Turf Club, the racebook is an important site in the sports betting landscape in Pennsylvania. The sportsbook offers wagers on NFL, NBA, MLB, NHL, College Football, College Basketball, Boxing, MMA, and quite a few others.
Opening Hours:
Monday – Thursday – Noon – 11 PM
Friday: Noon – Midnight
Saturday: 10 AM – Midnight
Sunday: 10 AM – 11 PM
Valley Forge Race and Sportsbook x FanDuel
By all measurable standards, the Valley Forge Race and Sportsbook is home of one of the best betting operators – FanDuel. The erstwhile DFS operator is now freely dealing in regular sports betting markets and with great expertise at that.
FanDuel's national footprint has grown across multiple states in the U.S. and Pennsylvania is no exception. The retail sportsbook at Valley Forge is no exception.
Sprawling on 1,800 sq ft, the venue is equipped with various necessities for fans such as 7 betting windows, 27 television screens, and 2 sports tickers.
Opening Hours:
Monday – Thursday: 10:00 AM – 12:00 AM
Friday: 10:00 AM – 1:00 AM
Saturday: 9:00 AM – 1:00 AM
Sunday : 9:00 AM – 12:00 AM
Top PA Sports Betting Apps
To find the best PA sports betting apps, you won't have to look long. Pennsylvania's bookies are eager to provide you with quick and intuitive solutions, hence every sportsbook has a great mobile solution ready.
The majority of Pennsylvania betting apps come with fairly the same features, which is understandable given how competitive the market is today. As a result, you can pick from some of the best mobile betting apps at all, including:
DraftKings
FOX Bet
FanDuel
Parx
Rivers
SugarHouse
Unibet
DraftKings

Things for DraftKings haven't been moving quickly in Pennsylvania. While the DFS & betting operator was hoping to launch in September or October at the latest, the Pennsylvania Gaming Control Board (PGCB) has pushed back the hearing for a license to October 30, 2019. If all goes well, the mobile sportsbook should be up and running at some point in November, or by the end of 2019 at the very latest.
FOX Bet

FOX Bet is the upshot of Fox Corp. and The Stars Group's partnership which led to the creation of a quasi-media-betting giant. While many have been worried about blurring the lines between reporting and promoting sports betting, Fox Bet's deal with Mount Airy casino in Pennsylvania has proven lucrative.
With only a few months since it has been live, Fox Bet is already one of the best apps in Pennsylvania, available to both iOS and Android device users.
FanDuel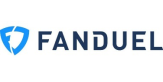 FanDuel is a brand that has been dominating the betting market even before SCOTUS struck down PASPA. Naturally, the Android/iOS app solutions available in Pennsylvania are up to the expected standards.
You can bet on any type of market, including in-play, and pick from various limits, bonuses, and one-off promotions.
Parx

Parx's mobile app is on par with some of the best online sports betting companies, including 888Sports and DraftKings. All of this is thanks to the native Kambi software used to bring the mobile solution to live. Today, you can bet directly through your phone's browser or download a dedicated Android app.
Parx has a very innovative sportsbook interface that allows experienced bettors to quickly find their way around the app and newcomers to familiarize themselves with industry-leading solutions.
Rivers

The Rivers mobile betting app is available for download directly from the official sportsbook. Alternatively, you can visit https://riverscasinosports.com and start playing directly through your mobile browser.
When we checked, Rivers offered around 22,000 markets to bet on, which is pretty good by any standard. The app and mobile website are naturally accessible 24/7 but to bet you need to be of the legal age which is 21 in Pennsylvania.
SugarHouse

The SugarHouse sportsbook is a prime venue – both online and offline. The mobile betting app is an exclusive solution for those sports fans who look for a quick way to place a wager and be out on their way.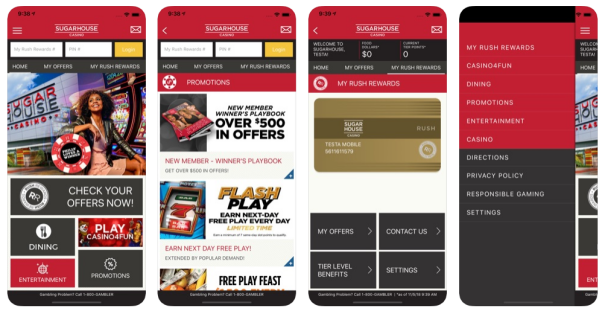 You can bet remotely and you can further access the offer through a mobile browser going directly to PlaySugarHouse.com. Downloading the app will grant you a $5 free play bonus, but don't worry, because there are over $500 in available bonus funds up for grabs.
Unibet

Unibet is another expert sportsbook provider, and as such, you can expect the app to be up to the highest standards, though they haven't released it yet Powered by Kindred and teamed up with Mohegan Sun Pocono, one of the most prominent tribal casino operators in the U.S.
Betting Outside Pennsylvania When You Live There
Placing wagers outside Pennsylvania is also possible, and to do so, you will need to look up a reliable offshore sportsbook.
The majority of these betting websites aren't licensed or hold a licensing deal with offshore locations, such as Curacao, Panama, and Antigua. Certain operators, such as Bovada and BetOnline, rely solely on their reputations.
BetOnline

In fact, BetOnline has decided not to offer sports betting options in New Jersey, out of deference to local regulation. Meanwhile, the sportsbook remains fully available in the majority of states which still have unregulated industries.
Online betting: Yes
Mobile betting app: No
Live betting: Yes
Bovada

Bovada is another popular choice among bettors looking to bet at a reliable sportsbook. Naturally, the operator doesn't hold a license nor operates physically within the borders of any state in the U.S., least of all Pennsylvania.
Online betting: Yes
Mobile betting app: No
Live betting: Yes
In conclusion, operators that aren't licensed by the PGCB are naturally perceived with mistrust. Yet, established names such as the aforementioned have proven their worth and enjoy a good reputation.
Nevertheless, you need to be prepared to meet specific banking terms that will differ from what you are used to in regulated markets. Cashing out with your credit card in Pennsylvania, for example, will be easy whereas a website such as Bovada may have difficulties or apply fees. There is usually a great alternative, though.
History of Sports Betting in Pennsylvania
Pennsylvania wasn't really faced with as many challenges as most other states when it comes to legalizing various sports betting and gambling verticals. After PASPA in 1992, there was a decade when things remained mostly quiet.
2004: Establishing the PGCB
Then, in 2004, Act 71 was passed, paving the way for legalized gambling operations in the state. What this achieved was to introduce virtual lottery terminals (VTLs) in slot parlors across the U.S.
The Pennsylvania Racehorse Development and Gaming Act, as the law was officially known, also created the Pennsylvania Gaming Control Board (PGCB), officially proclaiming casinos and racetracks in the casino legal.
While there has been some opposition in the 10-million state in the past, with a more liberal generation growing up, lawmakers have found support and the basis for an economic argument that ushered in a new growth area for the state.
In 2010, Pennsylvania also became one of the few states in the U.S. to allow poker to be carried out as a legal activity, only years after UIEGA was specifically applied to undo much of the progress achieved in the online poker markets, including in Pennsylvania.
2015: PA Online Sports Betting in the Making
Sports betting legalization went very smoothly in Pennsylvania with the first effort to bring the activity to retail and online sportsbook made by Rep. Rick Kotik who introduced H 1627 to Congress.
Kotik's efforts were backed by that of Rep. Rob Matzie who launched a sister bill in Congress, delivering H 619. Both bills operated on the same lines. Kotik wanted to see Pennsylvania oppose PASPA and lift any state-wide restrictions on sports betting.
Matzie on the other hand urged Pennsylvania to challenge PASPA in its essence, something that was happening in New Jersey at the time.
In 2016, Matzie managed to find support with his bill passing through the House Gaming Oversight Committee, although nothing happened that year.
Yet, the decision signaled strong support of a fully legalized gambling industry – both retail and online.
2017: Decisive Action and Sports Betting in Pennsylvania
In 2017, Matzie and Kotik remained at the helm of sports betting legalization attempts. They quickly came up with new bills and specifically Matzie came up with H 519. The bill teased lawmakers and businesses with numbers, stating that casinos would need to pay $5 million in initial licensing fees as well as be prepared to further cough up 18% on their revenue, notwithstanding renewal fees. H 519, though, didn't make it to the finishing line.
At this point, it's important to interject that there was no opposition. The fees that would eventually be paid for online activities– namely $12 million for a full license across every vertical, and 55% tax on slot revenue was not opposed by casinos, which also made the process of passing a sports betting legislation to cover digital wagers.
A Game Changer: H 271
The bill to change things completely and make it possible was H 271 introduced by Rep. Jason Ortitay who wanted to address any future problem gambling issues in the state. Though he did so conscientiously, Rep. Ortitay also left a few backdoors open for lawmakers to spruce up the bill with whatever additions they saw fit.
With this, retail and online sports betting were introduced to the Keystone State when Gov. Tom Wolf signed the bill on October 30, 2017. It was still early for sports betting to launch in earnest in PA, but the cogwheels were all set in motion.
2018: Betting on Sports Arrives with a Bang in PA
Casinos started arriving in May 2018 backed by both state legislation as well as the favorable ruling in the PASPA case filed by New Jersey with the Supreme Court of the United States (SCOTUS). In the months to follow, casinos would roll out their retail sportsbooks as well as secure mobile betting options.
Timeline of Sports Betting Events in Pennsylvania
| | |
| --- | --- |
| 2004 | Pennsylvania passes Act 71, better known as the Pennsylvania Racehorse Development and Gaming Act. As a result, the Pennsylvania Gaming Control Board (PGCB) is established and gambling in the state becomes legal. |
| 2010 | The Keystone State becomes one of the few places where poker is officially allowed. |
| 2015 | Rep. Rick Kotik and Rep. Rob Matzie launch first definitive attempts to introduce sports betting, which will continue over the next few years. |
| 2016 | The House Gaming Oversight Committee gives approval for Matzie's proposed legislation. |
| 2017 | Both Kotik and Matzie's bills were endorsed by the House Gaming Oversight Committee. However, it was a bill introduced by Jason Ortitay that went on to become the defining legislation for the state. |
| 2018 | In May 2018, the Supreme Court of the United. States, SCOTUS, voted that sports betting should be a subject of regulation not by the federal government but by individual states. Pennsylvania then started granting sports betting licenses in October the same year. Three casinos launched a betting product in 2018, the Hollywood Casino at Penn National Race Course, the SugarHouse Casino, and the Rivers Casino. |
| 2019 | A series of openings happened all throughout 2019 with brands such as Parx Casino, Harrah's Philadelphia launching. Online sports betting and associated apps also appeared that year and FanDuel introduced its own dedicated sportsbook in mid-2019. |
What Sports Can You Bet on in New York?
Pennsylvania offers a fantastic variety of options when it comes to sports – both professional and collegiate. In March 2019, Keystone State bettors amassed $44.5 million in total bets on March Madness, revealing a clear appetite for collegiate events.
The other sports that make it some of the most popular are all-America's favorite, such as football, basketball, baseball, hockey, golf, horse racing, and more. PA punters will have access to boxing, tennis, motorsports, MMA, and soccer among others.
Daily Fantasy Sports in PA
Daily Fantasy Sports (DFS) have long been popular throughout the United States, and naturally – Pennsylvania. When sports betting wasn't entirely regulated, DFS still 'got away' with any repercussions from lawmakers and regulators.
PA is doing well in terms of DFS, as well. Some 65,000 people are betting on the outcome of fantasy contests and the estimated revenue generated for the state through DFS is $7.5 million.
DFS are also a bit more accommodating as they allow bettors as young as 18 to place their first wager. Popular operators of DFS options include DraftKings and FanDuel.
Who Regulates Pennsylvania's Online Sports Betting?

Pennsylvania's mobile and retail sports betting activities are regulated by the state's Gaming Control Board. Established in 2004, the PGCB is the overseer of the entire industry state-wide. While offshore operators may run without the approval of the regulator, all casinos, sportsbooks, and racinos within the state need to be pre-approved in order to run.
The PGCB seal is synonymous with a credible betting venue – whether you are betting remotely from your phone or over the counter at a physical location.
Is Pennsylvania Sports Betting Safe?
Pennsylvania has long taken all necessary precautions to make sure that all gambling carried out on the territory of the state is safe and player-focused. Sports betting is part of the activities that are under the oversight of the state.
To this end, the Keystone State relies on two institutions to help bettors in need, to name the Council of Compulsive Gambling of Pennsylvania and Gaming Control Board. These institutions make it possible for individuals to stay safe while betting or seek out help if they feel that they have overspent.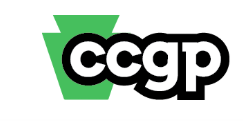 Contact the Council of Compulsive Gambling at the following address:
Can You Bet Offshore on Sports in Pennsylvania?
Yes, offshore sports betting is allowed in Pennsylvania, as this has to do with a personal choice. In other words, playing at an offshore site is completely normal, but it comes with its own challenges.
For starters, banking methods will be slightly limited – both in numbers, speed, and possible in terms of the fee that you need to pay to carry out a transaction. Yet, why is it so that currently the U.S. sports betting market is projected to be worth $19 billion while the offshore industry is worth $150 billion according to the American Gaming Association (AGA).
The most likely answer is – the markets. While the online sports betting sportsbooks in Pennsylvania offer quite a few wagers, many people still find enough reason to go offshore, although their number in the Keystone State has drastically fallen after the release of mobile betting options.
Conclusion
Pennsylvania is one of the most successful states when it comes to sports betting. Other than the fact that PA beat all other states to the punch and legalized gambling before PASPA was defeated, the Keystone State remains one of the most populous venues. In terms of sheer physical numbers, PA is well-poised to generate a solid total handle, and the addition of online betting is just a way to strengthen this potential.