Odds of Alien Life Following Mexican Disclosure
Betting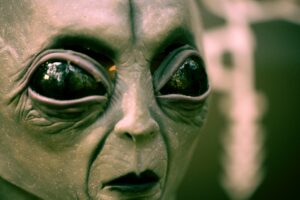 Alleged mummified aliens were displayed at Mexico's Congress on Wednesday
UFO enthusiasts testified under oath in Congress during unique hearing
We could be getting closer to finding out whether there is life away from Earth after a Mexico Congress was shown mummified specimens of aliens during a unique hearing on Wednesday. But, could there be Extra-Terrestrial life out there, and what are the latest odds available?
---
Odds Of Alien Life
Color of First Confirmed Alien on Earth
---
Which Country Will Be Invaded By Aliens First?
READ MORE: Canelo Alvarez vs Jermell Charlo Prediction, Preview, and Odds (Sept 30)
---
Who Will Be Abducted By Aliens In 2023
---
Are Aliens Real?
The questions surrounding the potential of alien life have been asked throughout generations, but the latest developments in the Mexican Congress have all enthusiasts talking. The two alleged 'non-human' corpses were displayed in front of Mexican politicians on Wednesday, with the experts speaking under oath about their findings.
It was revealed that the remains were found in the city of Cusco in Peru, and the mummified corpses were estimated to be at least 1,000 years old. Jamie Maussan led the event in Mexico City, as he revealed that the DNA found on the subjects was 'unknown', before reiterating that the life forms were not part of 'our terrestrial evolution'.
Many have been quick to question to belief, as Maussan previously believed that he had found alien remains in 2015, but it was later debunked as it was proven to be the remains of a human child. However, the UFO expert claims that these latest discoveries could be life changing, as scientific tests and eggs have shown that one of the remains was carrying 'eggs' inside.
The stories of alien life have been making headlines over the last 12 months, as 2022 marked the 75th anniversary of the Roswell UFO incident. Many believe that the crashed extra-terrestrial aircraft is still being covered up by the American government.