What Does 'Over Under' Mean in Betting?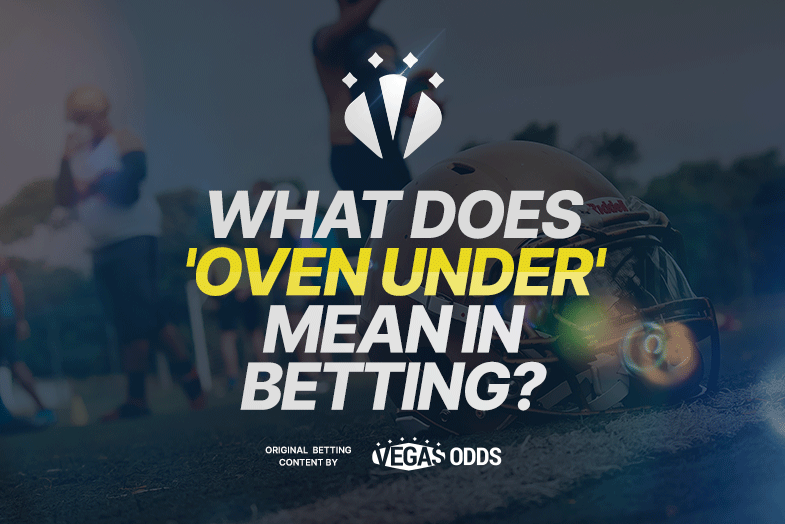 "Over / under" is a bet on the combined score of two teams in a game. The bettor must predict whether the total score will be "over" or "under" a set number set by the sportsbook. This is also referred to as betting on "totals".
How Over/Under Betting Works
In an NFL game, the bookmaker sets the over/under at 48.5. If the total combined score of the two teams is 49 or higher, then the bettor who wagered on the 'over' would win the bet. Any score of 48 or under would mean a losing bet.
Best Online Sportsbooks for Over/Under Betting
These are the best sportsbooks that we recommend as of 2023 based on bonuses, odds and overall betting experience:
#1
First Deposit Bonus
50% UP TO $1000
US Players Accepted
Promo Code: BOL1000 (Minimum Deposit: $55)
#2
First Deposit Bonus
50% UP TO $1000
US Players Accepted
Promo Code: SB1000 (Minimum Deposit: $55)
#3
First Deposit Bonus
50% UP TO $250
US Players Accepted
Promo Code: VEGASODDS
#4

First Deposit Bonus
125% UP TO $3125
US Players Accepted
Promo Code: JOIN125 (Minimum Deposit: $100)
#5
First Deposit Bonus
100% UP TO $1000
US Players Accepted
Promo Code: VEGASODDS